Description
Morso's captivating, three sided fireplace.
The Morso S160-32 wood burning fireplace makes a statement in any home. This Morso log burner will suit a range of situations, for example between two living areas. It's ideal for heating large, open plan interiors. 
Boasting three sided viewing, this Morso wood stove makes the most of the flickering flames. The glass panel unit raises and lowers for easy access to refuel the appliance. The design is discreet and seamless. The glazing rises into the purpose built cavity above the stove.
The Morso S160-32 produces a lot of power too. You can expect an output of 12.6 kilowatts. This is enough to heat a room size of between 90 – 225 square metres.
A simple slider located at the bottom of the appliance allows for quick control of the output.
This stove is also very efficient and achieves a A+ Energy Performance Label. It's also an SIA Eco Design ready stove.
The S160-32 features Morso's unique combustion system. This ensures a higher temperature in the firebox allowing waste gasses to be burnt off. Morso's Airwash System also helps to keep the glazing clean.
We have a wide selection of Morso stoves in our purpose built Devon showrooms.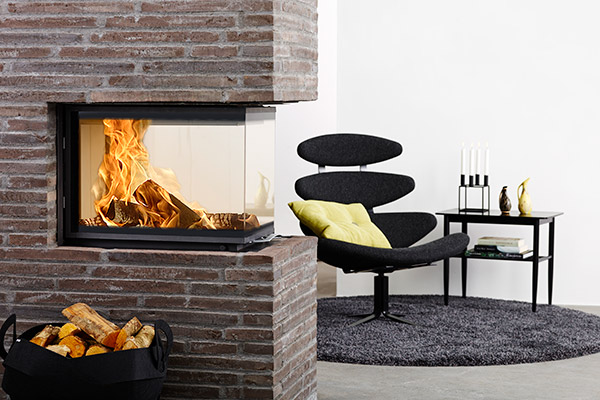 Key Features
Convection System
Pre-heated combustion air
Airwash system