Esse Range Cookers
ESSE Electric and Wood Fuelled Range Cookers.
ESSE know a thing or two about creating beautiful ESSE Range Cookers, having done it since 1854! A fascinating heritage which can boast connections to Ernest Shackleton, Florence Nightingale, The Savoy and even a Bond Film appearance.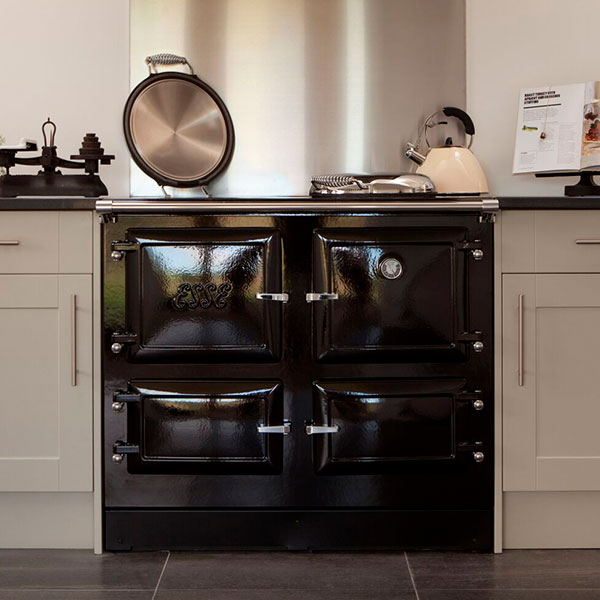 All this history and expertise goes into the hand-building of each new ESSE Cooker. Of course, technology has changed and ESSE have always remained at the forefront. Nowadays, customers can expect a wide range of cooker options and fuels to cater for modern living. These delightful, handcrafted range cookers also come in a range of enamel colours including White, Cream, Shadow, Black, Pepper and Sage.
Whatever your priorities or requirements may be there is sure to be an ESSE Range Cooker to suit your lifestyle.
Experience a real Esse.
We have a wide collection of models on display in our showroom. Many of these are live working appliances set in kitchen environments so you can really explore what an Esse has to offer and discuss the options with our experts. Call us on 01837 680068 to arrange a personalised appointment.
Alternatively browse the range below that include the Esse Ironheart, Esse 1000 T and many more.
---