Schiedel Isokern Outdoor Fireplaces
Schiedel Isokern have created a magnificent collection of outdoor fireplaces. These fireplaces offer an eye-catching centre point to your outdoor space. Constructed of Volcanic Pumice, they are well insulated and create an excellent warmth. The outer walls rarely get hot which makes them a great choice for your outdoor entertaining.
These unique fireplaces also make excellent BBQ's. With the optional grill you can be cooking your favourites in no time. And when the hard work is done, relax and enjoy the ambient warmth.
The kits include chimney blocks, lip glue for assembly, firebrick with firebrick mortar. There's also a render included to either seal the joints or achieve an entire rendered finish.
Key advantages of choosing a Schiedel Isokern Garden Fireplace:
– Easy to build
– All materials are included.
– Fully load bearing.
– Choose from freestanding, raised or built against a wall.
– Chimney height can be increased by purchasing extra blocks.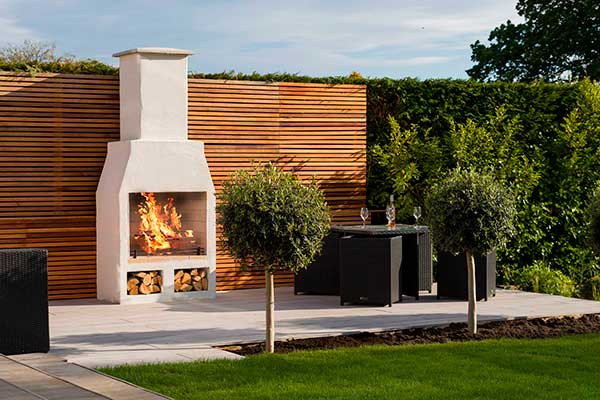 Many customers personalise their Garden Fireplaces with decorative patterns. Below is an example by Jennifer Devaney.