Focus Fires
Focus Fires – contemporary freestanding, wall mounted and suspended wood burning & gas fires.
Focus fires and fireplaces will create a defining centrepiece to any living space. They combine contemporary design with skilled manufacturing and technological innovation. They are designed and manufactured in France under the watchful eye of founder, Dominique Imbert – Artist, designer, humanist and visionary.
The world famous Gyrofocus, originally designed in 1968, is still as popular today as when it was launched. Since then, Focus has won many awards for their design and their products have featured in many of the world's most beautiful homes.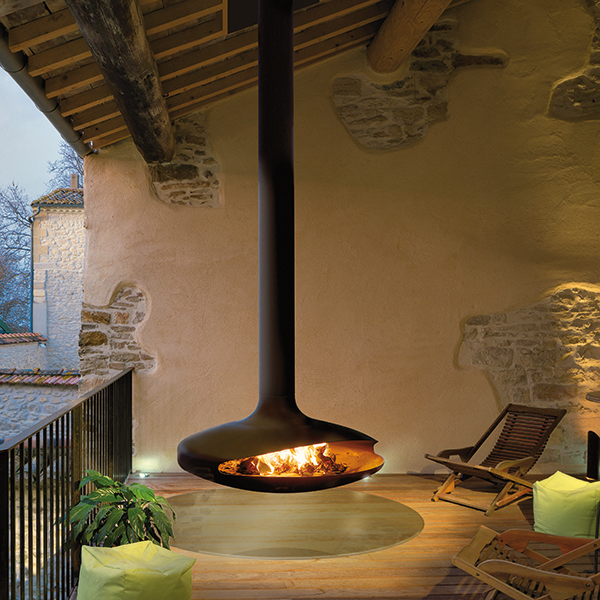 ---
The Focus Range at our showrooms.
The Focus range includes suspended, wall mounted and freestanding fires. They are available in wood burning and gas models to suit every home. We have a wide range of Focus appliances on display in our showroom. Many of the models are fully operational so they can be lit and you can really experience the beauty of these stoves.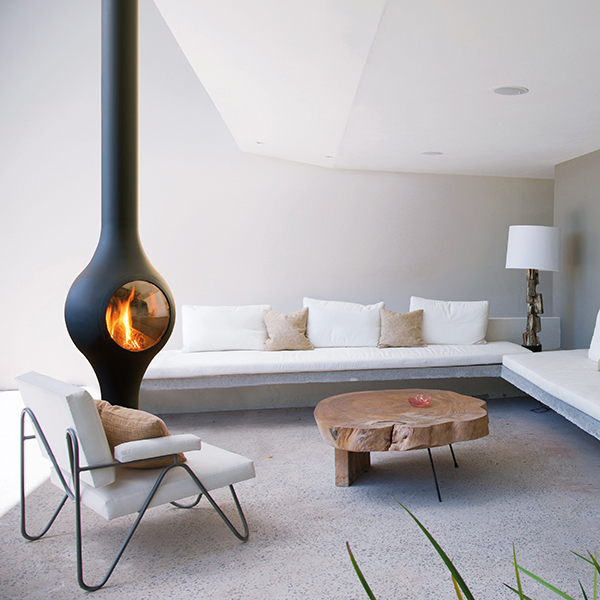 Choosing the perfect Focus Fire for your home.
These appliances require careful planning and installation. Our team regularly visit the Focus headquarters in France for training and product updates. This enables us to give expert advice on the correct installation of these stoves and fireplaces.
Personalised Appointments.
Make an appointment at our showroom in Winkleigh or Exeter, Devon to find out more. We can ensure a Focus trained staff member is available for your visit.
We welcome visitors from the South West – Cornwall, Devon, Dorset and Somerset as well as further afield.
In the meantime, enjoy a selection of Focus Fires below; including the Gyrofocus, Agorafocus, Filiofocus, Meijifocus, Slimfocus and Curvifocus.