Description
The Gyrofocus Glazed Wood Burning Fireplace.
The Gyrofocus Glazed Wood is an icon of contemporary fireplace design. This classic now features a glazed front which improves efficiency and complies with Ecodesign standards.
The original groundbreaking Focus Gyrofocus was designed in 1968. It was the first suspended 360-degree rotating fireplace. It has become one of the flagship products of the Focus range. The unique design has won many awards around the world.
The Focus Gyrofocus embodies that sublime combination of form and function so characteristic of Focus fireplaces. Suspended from the ceiling and pivoting through 360 degrees (easily with a gentle touch), it makes an extraordinary design statement providing both warmth and a wonderful focal point in any living space. Indoor and outdoor versions are available in matt black.
The Gyrofocus is also available as a gas fireplace.
The Gyrofocus Glazed Wood is Ecodesign ready.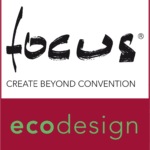 ---
Proudly made in France.
The home of Focus Fireplaces is the village of Viols-le-Fort in the south of France. Over 50 years ago, Dominic Imbert's workshop was a simple stone house. He then expanded and renovated these premises to enhance his work and creativity.
To this day, it's still the centre of the Focus brand. This unique location is where the Focus team continue to evolve their craft. Creating original and captivating fireplaces that have a world-class reputation.
The production site for the company, 'Theus' is in Cavaillon. This state-of-the-art facility hosts a team of engineers and craftspeople. All dedicated to producing the finest fireplaces and accessories.
Focus Fireplaces have captured the imagination of architects and home-lovers alike. They feature in many of the most prestigious interiors worldwide.
Added to this, Focus Fireplaces have won over 25 distinguished Design awards. They're also exhibited in many museums and galleries throughout the world. 
---
Need to know more?
Call us or visit our showroom to see working models from the Focus collection.
You can also download the Focus Catalogue here.