The perfect range cooker for you and your home.
When it comes to Range Cookers, there has never been more choice than there is today. There are range cookers that just cook or models that will provide hot water and heat your whole house. Whether your preference is for electric, gas or solid fuel or a combination of both, there's an appliance that will suit you. There's also a wide range of styles too. From the traditional country home, cast iron range to the modern contemporary cooker – all enjoy the very latest in innovation and technology, offering exceptional energy efficiencies. Most importantly, they will bring the very best out in your cooking.
Whatever option you choose, there's something to suit every household, kitchen, lifestyle and budget. Explore and experience live and working models at our purpose built showroom in Winkleigh, Devon. We welcome visitors from the South West – Cornwall, Devon, Dorset and Somerset as well as further afield and our trained staff will be pleased to talk through which model would suit you best.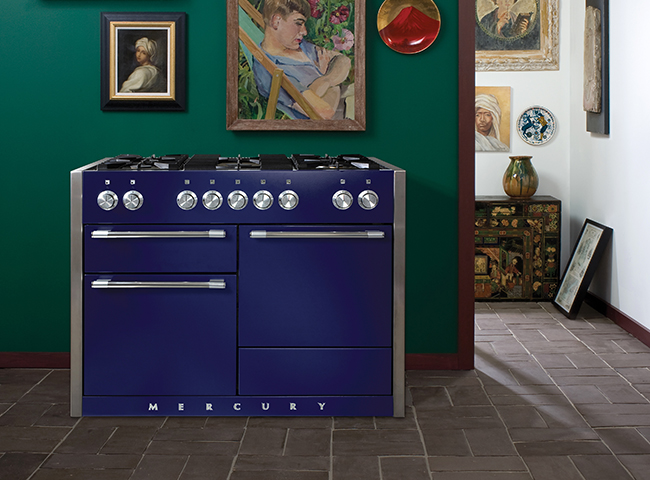 The advantages of cooking on a range cooker.
Range cookers have clear advantages over built-in cooking appliances. Ovens are 20-30% larger, providing a steady, even cooking heat and retaining moisture. They have multiple ovens so different dishes at can be cooked at different temperatures simultaneously. They also provide heat storage, keeping your kitchen cosy all year round. Your range cooker is a lifetime investment and should you move house, you can even take it with you.