Description
The Domofocus Glazed Wood.
The Domofocus Glazed Wood shares many of the Gyrofocus's characteristics. It can rotate through 360 degrees so you can enjoy the view of the flames from anywhere in your room. It rotates with ease.
The fireplace appears to float in space. It will make an extraordinary design statement in any living space. A 18KW output provides plenty of warmth.
The Domofocus is smaller than the Gyrofocus but has a larger hearth opening. This means you can see more of the flickering flames. Added to this, it occupies less space in your room.
The standard colour for the Domofocus is black. 
There is an outdoor version of this appliances too. The Domofocus is Ecodesign ready.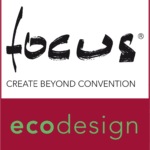 ---
Proudly made in France.
The home of Focus Fireplaces is the village of Viols-le-Fort in the south of France. Over 50 years ago, Dominic Imbert's workshop was a simple stone house. He then expanded and renovated these premises to enhance his work and creativity.
To this day, it's still the centre of the Focus brand. This unique location is the Focus team continue to evolve their craft. Creating original and captivating fireplaces that have a world-class reputation.
The production site for the company, 'Theus' is in Cavaillon. This state-of-the-art facility hosts a team of engineers and craftspeople. All dedicated to producing the finest fireplaces and accessories.
Focus Fireplaces have captured the imagination of architects and home-lovers alike. They feature in many of the most prestigious interiors worldwide.
Added to this, Focus Fireplaces have won over 25 distinguished Design awards. They're also exhibited in many museums and galleries throughout the world.
Need to know more?
Call us or visit our showroom to see working models from the Focus collection.
You can also download the Focus Catalogue here.