Description
Esse Warmheart Cook Stove
---
Wood Fired Cooking Stove

Powerful 5KW output

EcoDesign

Cook in the fire box

Graduated temperature hotplate from 190°C – 300°C
---
Part of the ESSE range of cook stoves, the ESSE Warmheart is the latest addition to the Ironheart family. A Wood burner which cooks, the ESSE Warmheart is perfect for heating and cooking. The smallest in the ESSE range of cooking stoves – this stoves none the less radiates 5KW of warmth into any room. The graduated temperature hob offers a very effective cooking area, with the heat reducing from 300˚C in the centre down to 190˚C at the outside. If all that wasn't enough, you can also grill a steak or bake something delicious in the firebox. This also gives your food an authentic wood fired flavour.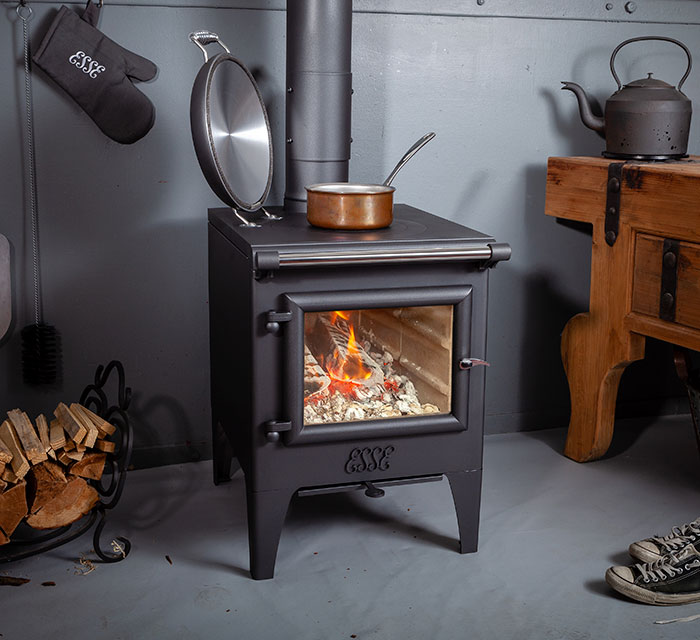 ESSE's unique heat transfer stove technology efficiently channels heat from the firebox into the graduated temperature hob, extracting energy from the combustion process for your wood-fired cooking adventures.
If you like the idea of living off-grid, wood-fired cooking combined with an adaptable wood burner, or all of the above, the ESSE Warmheart is the perfect match for you.
For those looking for a slightly larger cooking stove consider the Esse Bakeheart. Alternatively the Esse Ironheart is the largest cook stove in the Esse range.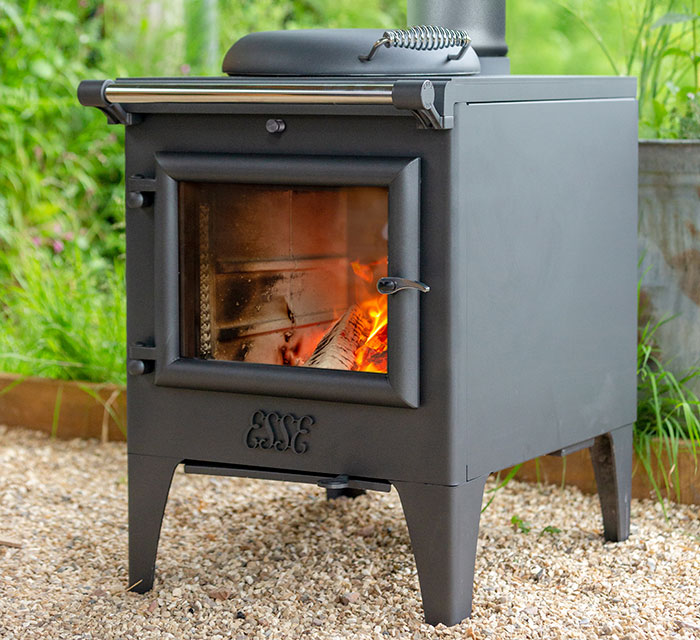 ESSE Warmheart Key Features:
Fuel: Wood
Output: Nominal 5Kw
Energy Rating: A+
4 Zone Cast Iron Hotplate
Decorative Hearth Friendly
Construction: Cast Iron
Single Air Control: Yes
Approved for Smoke-Free Zones: Yes
Efficiency: 82.3%