Description
The Morso 5660 insert wood burning stove has a large 'air-washed' window. This provides a beautiful unbroken view of the dancing flames within.
The Morso 5660 Insert
is manufactured
in high grade cast iron. Cast iron has excellent heat-retaining properties. It also distributes a steady, even and comfortable warmth to any room. The natural texture of the cast iron surface makes for a rustic yet elegant appearance.
The Morso 5660 Insert is one of the most efficient appliance in its class. It benefits from a A+ efficiency rating.
This stove is inset into a wall so will maximise your living space area.
This insert wood burner has a large window so provides an excellent view of the dancing flames within. The stove enjoys an 'airwash' system to keep the glass clean. A removable handle is another useful feature.
For those looking for a larger Morso insert stove the S80-90 is an excellent alternative.
We have a wide selection of Morso stoves in our purpose built showroom in Winkleigh. You can also see a range of Morso appliances in our Hearth & Cook showroom in Exeter.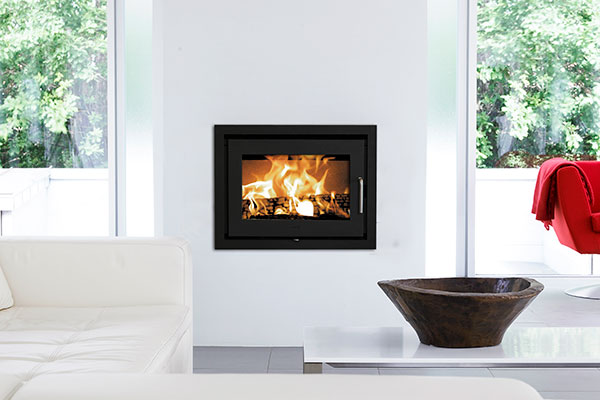 Key Features.
Wood Burning Insert
6.5KW Output
Pre-heated combustion air
Pre-heated secondary air supply
Airwash system
Tertiary Air
Riddling grate system
Removable handle
EN/N
DEFRA Approved