Vlaze Freestanding Kitchens offer the ultimate flexibility for people who love to cook both indoors and outdoors. These units offer the perfect solution for food preparation, outdoor storage and al fresco dining. Read on to discover more about this stunning, ergonomic brand and find out our top 5 reasons to love Vlaze Adapt.
1.Flexible Kitchen
When the weather is nice, wouldn't it be great to move the kitchen outdoors. With Vlaze Adapt you can! This innovative range of modular and free standing kitchen units can be moved freely from indoors to outside. The wheels on the base make it easy to move your flexible kitchen and lock it into position.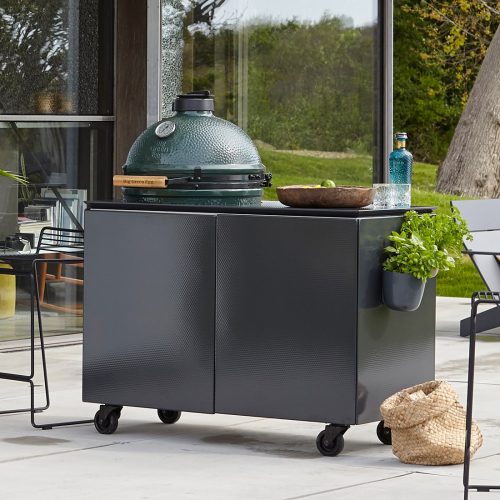 2.Al Fresco Living
With Vlaze Adapt you don't just need to bring your cooked dishes outdoors, you can cook outdoors more easily too. With the worktop space provided by Vlaze, you can do your prep, cooking, tasting and serving outdoors as well. Relax, socialise with friends, enjoy your outdoors living space, all whilst prepping your al fresco menu.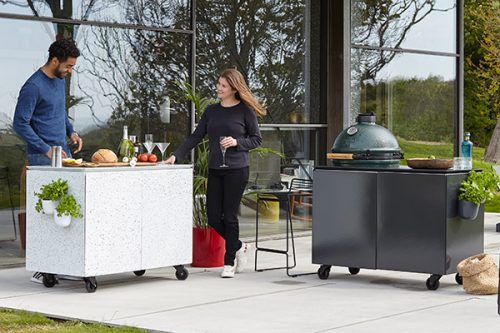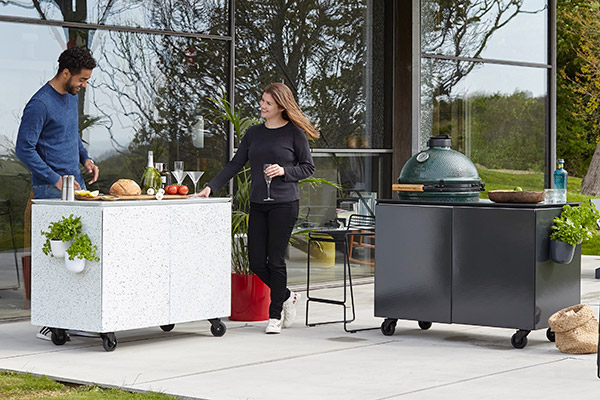 3.Beautiful but Rugged
The Vlaze Adapt range is engineered from stainless steel and finished with vitreous enamel. This durable, weather proof finish is created by fusing powdered glass to steel at temperatures in excess of 800°C.
The result is a luxurious vibrant glaze that is heatproof, hygienic and stain resistant – making the range ideal as an elevated base for your outdoor oven or grill.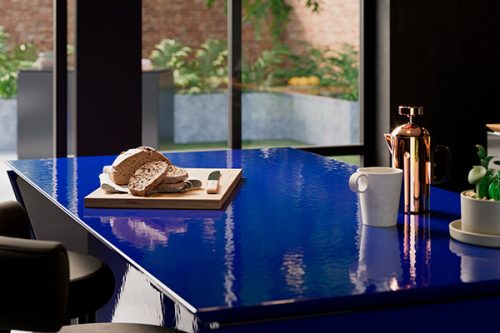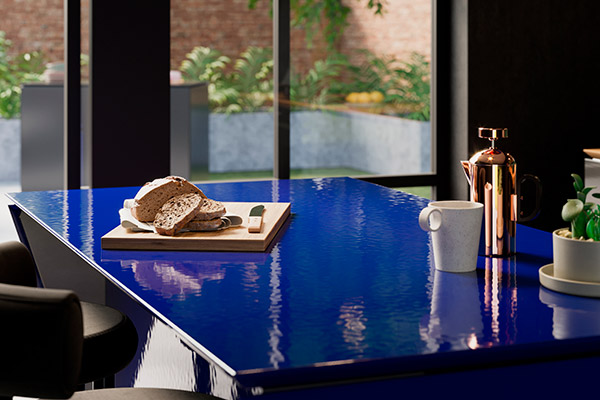 4.British Made
If you want to support home-grown businesses and shop locally you'll love this brand. Vlaze is British made on the Isle of Wight by the makers of the iconic signage for the London Underground and the Paris Metro.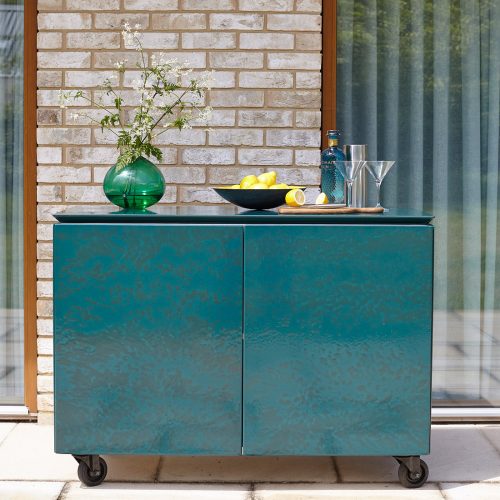 5.Outdoor Storage
Ideal if you're looking for a large worktop area and plenty of discreet storage and shelving. You can place your favourite outdoor oven or grill on its worktop and still have lots of space for serving areas and food preparation. It's ideal for a host of applications including pool side storage, drinks trolley, food preparation area, pizza oven or grill stand.
Find out more about this stunning brand here.