Are you looking for a new range cooker that will not only create fabulous culinary delights but will also add a beautiful centre point to your kitchen? Then take a look at the stunning ESSE range of cookers.
Each Esse model has its own character, but all share the same timeless elegance and impeccable engineering, which you'll sense the second you open one of the hand-built cast iron doors. Available in a host of glorious, glowing enamel colours, including White, Cream, Shadow, Black, Pepper and Sage, there's an Esse cooker to suit every taste.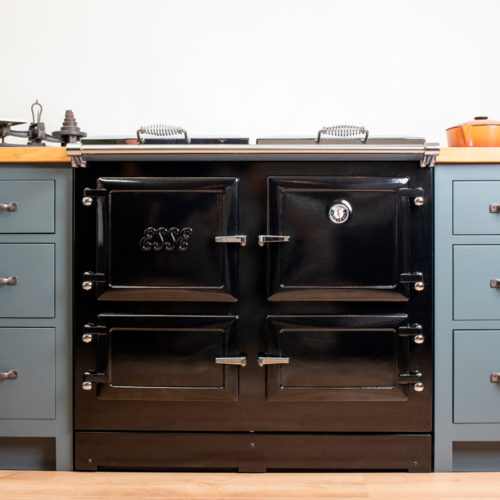 Beauty and perfection combined
Not only does the Esse range look beautiful, it also cooks to perfection. Manufactured in the UK at Barnoldswick, ESSE has a long and distinguished history which began in 1854. Their mission has always been to create the cleanest-burning, highest quality stoves and range cookers. ESSE cookers have been relied upon in some of the world's most demanding environments – from the kitchens of the Savoy, to Scottish bothies and royal residences, and they're still built here in the UK! Today, ESSE heating and cooking products remain some of the cleanest-burning and most efficient appliances available.
Cooker sizes to suit every household
One of the key advantages of an Esse range cooker is the wide variety of options available, so whatever the size your household, there's a cooker to suit you and your life style.
For a galley kitchen or compact city kitchen diner, the small and perfectly formed 600 T electric is the perfect solution and slots easily into the space reserved for a standard cooker. And all you need is one 13amp plug and you're up and running.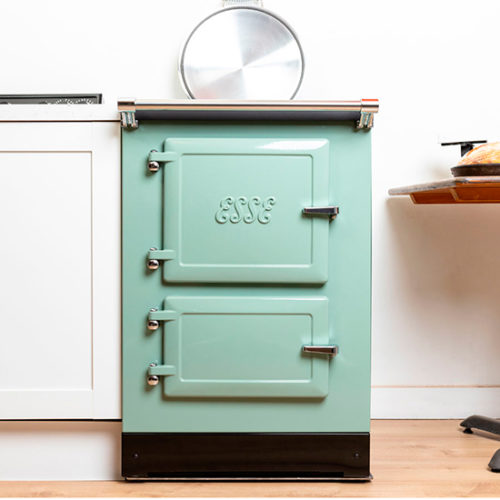 If you have a bit more space, ESSE's best-selling electric range cooker the 1000 T is the star of your kitchen – whatever the recipe and however many guests you've invited. The 1000 T incorporates two independently controlled ovens, a full-width integrated grill in the top right oven, a temperature-set slow cooking oven and an induction hob alongside a cast iron hotplate. With no flue required – this clever cooker will fit anywhere! A programmable timer with countdown and temperature presets takes care of everything from the perfect batch of scones to cooking the Sunday roast.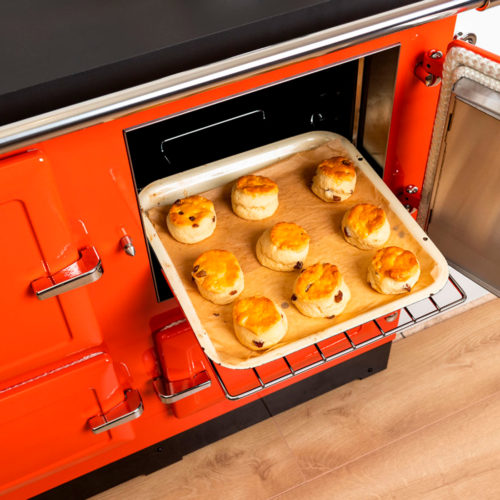 Esse's multi oven options mean that bigger households are catered for too, with the companion add-on giving you an extra two full-size ovens, as well as an extra hob.
Wood Fuelled Range Cooker
Love a traditional woodburner? Enjoy watching the flames leap and flicker with Esse's iconic, special edition Iron Heart – a woodburning stove and range cooker in one. Enjoying pride of place at Hugh Fearnley-Whittingstall's River Cottage, endorsements don't come better than a multi award winning celebrity chef! With the "dog bone" hotplate comfortably able to take up to six pans, the Ironheart is equipped to bring out the very best in creative cooks and is now EcoDesign Ready.
Want to discover more about this delightful range cooker brand which has been warming hearts and homes since 1854? Browse our range here, or experience the Esse brand by visiting our Devon showroom to see a working model installed in a beautiful kitchen environment.