For those of us who want to make a dramatic statement in our living spaces, the Focus stove collection is not to be missed. Beautifully designed – almost architectural in their styling, these world renowned stoves by Focus are created in France under the watchful eye of founder and owner Dominique Imbert – Artist, designer, humanist and visionary.
These modern, efficient, high performance fires come in a range of contemporary styles including suspended, wall mounted and free standing – in both wood burning and gas options. There's a Focus fireplace for every room size and even a fireplace designed for your outdoor living space too. Here we explore four Focus Fires showcasing the range of this iconic brand.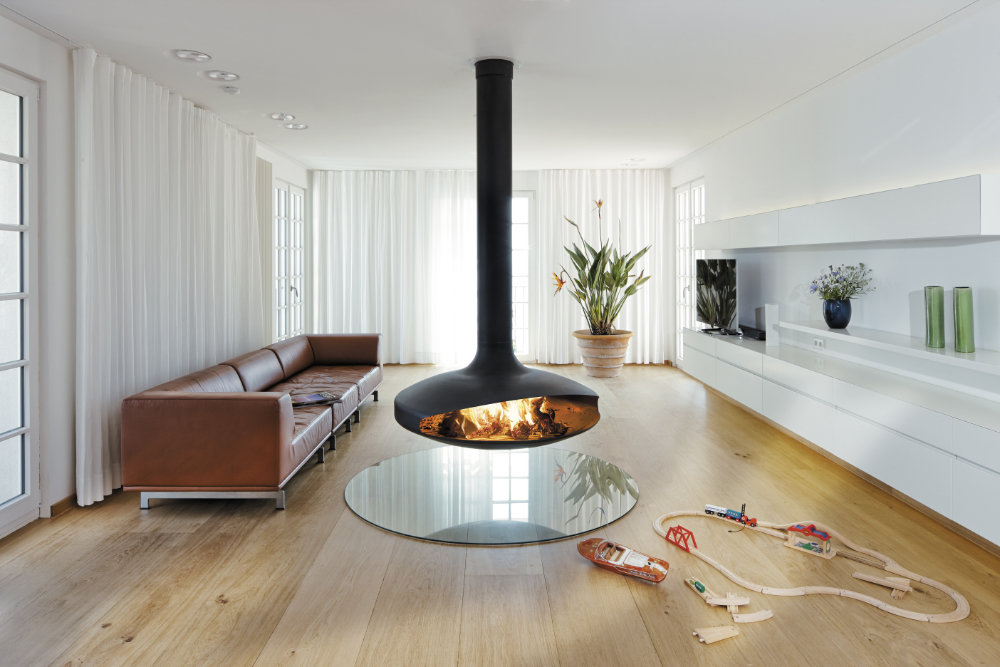 It was the unique design of the Gyrofocus in 1968 that first bought the world's attention to Dominique Imbert's passion for design. The Gyrofocus has won a host of awards (and was exhibited in the Guggenheim Museum in New York) and has become an icon of innovation in contemporary fireplace design. The Gyrofocus embodies that sublime combination of form and function so characteristic of Focus fireplaces. Suspended from the ceiling and pivoting through 360 degrees (easily with a gentle touch), it makes an extraordinary design statement providing both warmth and a wonderful focal point in any living space.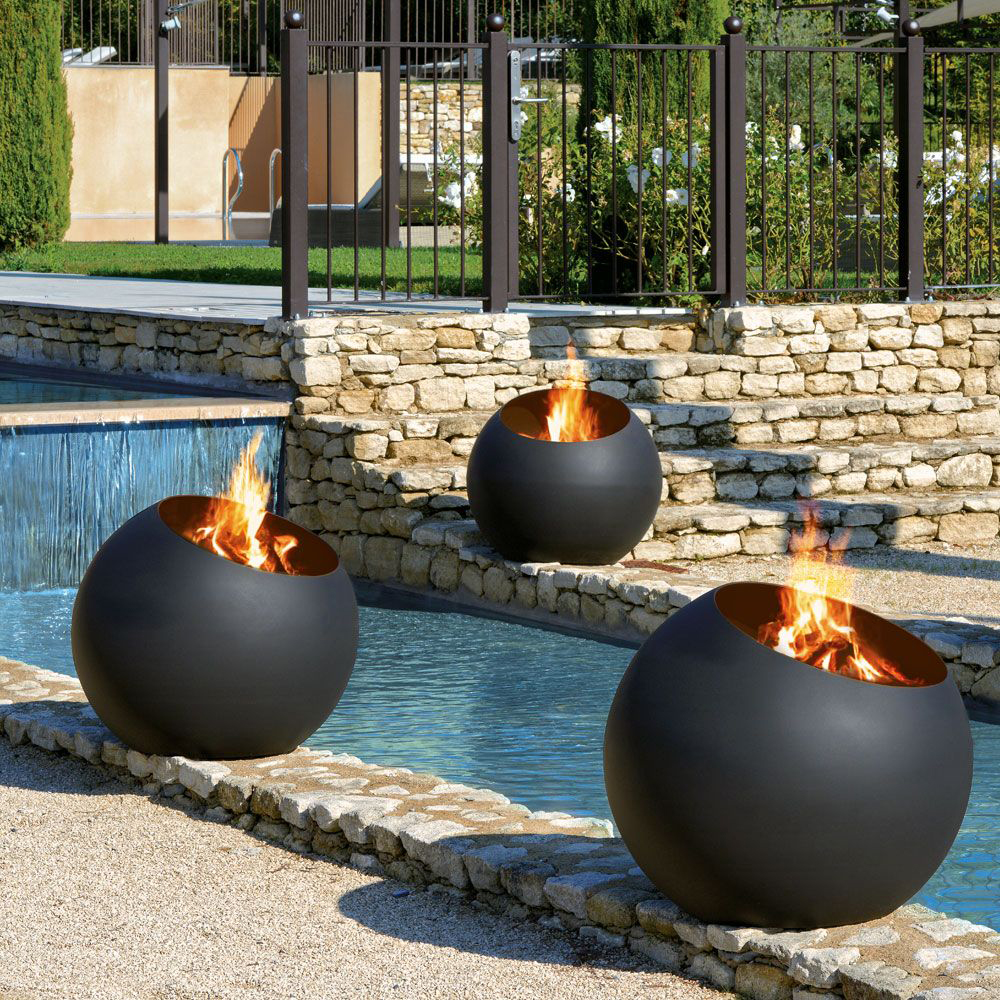 The Focus Bubble is a contemporary wood burning fire pit that brings its stylish originality to any outdoor space. This open fire pit provides the perfect centrepiece to extend your outdoor living enjoyment, creating a warming heat for everyone to enjoy. The Focus Bubble's simplicity and sophistication, a hallmark of Focus design, as well as its performance, makes it suitable for a wide range of exterior settings, from gardens, patios, to roof terraces. 
The Focus Bubble Measures 700mm in diameter and is equipped with two rear caster wheels so it can be easily moved on a flat surface. The basin can be removed for maintenance and cleaning. The Focus Bubble has an anti-corrosion finish which is designed to withstand the most challenging outdoor conditions so it can be used all year round.
The beautiful, sculptural Focus Bubble was designed for Focus by Christophe Ployé.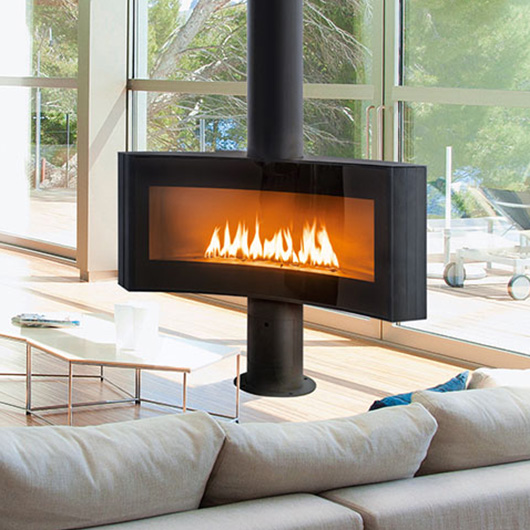 The Focus Curvifocus is the world's first concave gas fire which offers an exceptional view of the flames and draws your attention effortlessly. The simplicity of the shape of this appliances will add something special to any living space, radiating a wonderful even warmth.
This high-performance stove is fully glassed and highly suitable for low-energy buildings.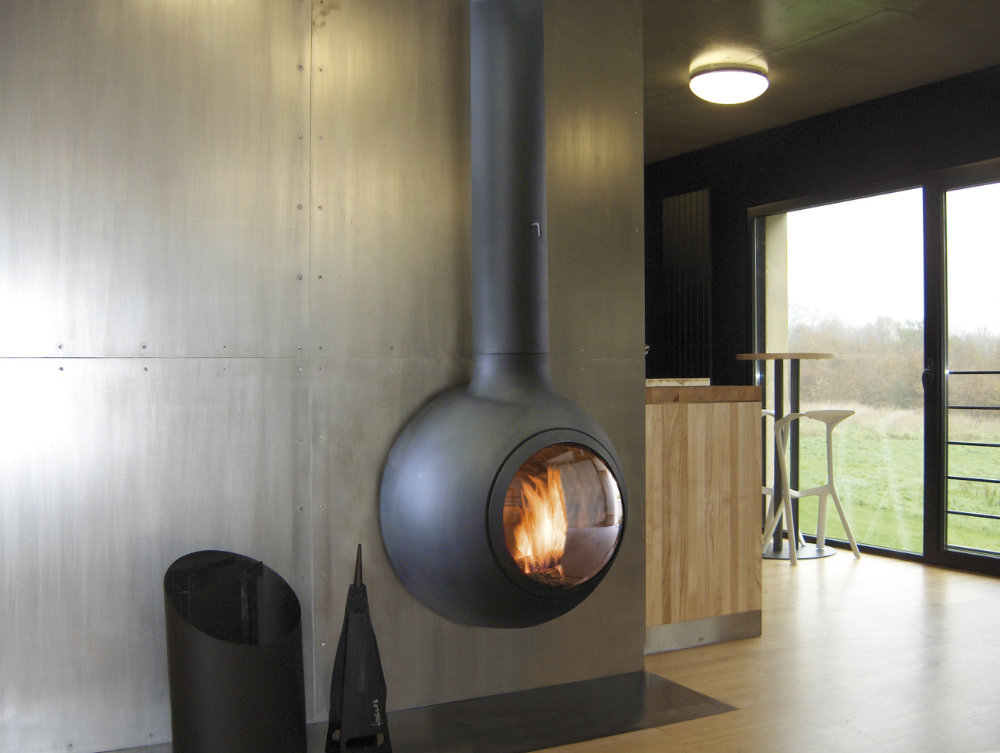 If you're looking for a Focus Fireplace that would be more at home in a smaller room, then the Emifocus Hublot is worth a closer look.
We love the nautical look of the Emifocus Hublot, which features a glass 'porthole' through which you can see and fuel the fire. The simple design of this appliance will sit sublimely on your wall – the flue can be hidden behind the wall for complete minimalistic effect or can be made a feature.
Want to discover more about this iconic brand? The Focus range is extensive and at Rangemoors we can help guide you through all the options. Browse our website or visit our showroom.