Danish company, Le Feu, was established in 2017. They have combined iconic Danish design with interchangeable components and an environmental approach to create an exciting range of fireplaces. Read on to discover 5 reasons to love Le Feu.

1. Environmentally Friendly
Le Feu Bio Fireplaces have been created for the living home where sustainability is a natural part of the lifestyle. Le Feu Bio Fireplace is the environmentally and indoor climate-friendly alternative to traditional wood-burning stoves and fireplaces. They burn clean and smoke-free and do not emit harmful substances in the home.
Bioethanol is alcohol in its simplest form produced through a fermentation of sugar from natural plants. It is CO2-neutral and thus a fantastic environmentally friendly alternative for traditional fuel types.
2. Quality and Style
Le Feu's bio fireplaces are the best-selling bioethanol brand in Scandinavia and growing in popularity here in the UK. With a timeless, stylish design made of the best quality materials they add a beautiful focal point to any living space. If you love iconic Scandinavian design which exudes quality and style you'll love Le Feu.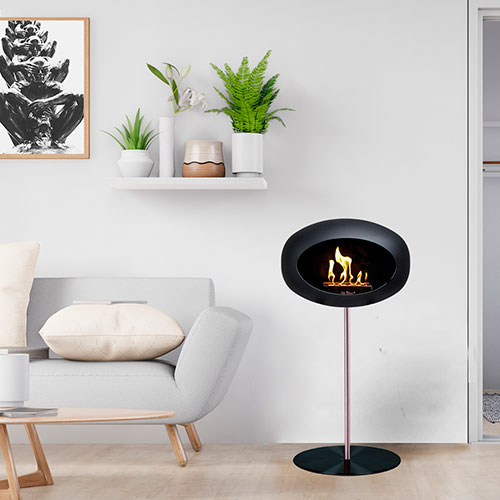 3. Cosy and Warm
Le Feu Bio Fireplaces with their modern burner technology combined with efficient choice of materials, means that Le Feu, unlike earlier bio fireplace versions, will emit ample heat. Le Feu Bio Fireplaces will increase the room temperature by 3.8° C in a room of 40 sqm.
These fireplaces contain a burner which holds 2 litres of fuel and will run for up to four hours on one fuelling, radiating a gentle heat.
4. Simplicity
The simple design and construction of these unique fireplaces allows you to install the magic of real flames and atmosphere in your own home in just a few minutes. They require no chimney or flue so are easy to install ready for your immediate enjoyment.

5. Flexibility
The fact that these fireplaces require no chimney or flue means they can be moved. The Le Fe Ground Range have a dome supported by either a simple steel pole or wooden legs allowing them to be positioned anywhere in your home with ease and enjoyed in your outdoor areas too.
The Le Feu range have many easily interchangeable options for creating warmth and cosiness both indoors and in the home's outdoor spaces. Le Feu Sky White is a suspended fireplace, Le Feu Wall fits discreetly to your wall whilst the Le Feu Ground Range are supported by a simple steel pole or wooden legs.
If desired, it is possible to change the bio fireplace from any model to another. The fire dome is interchangeable and Le Feu Sky, as an example, can become Le Feu Wood by purchasing the wooden leg and accessories.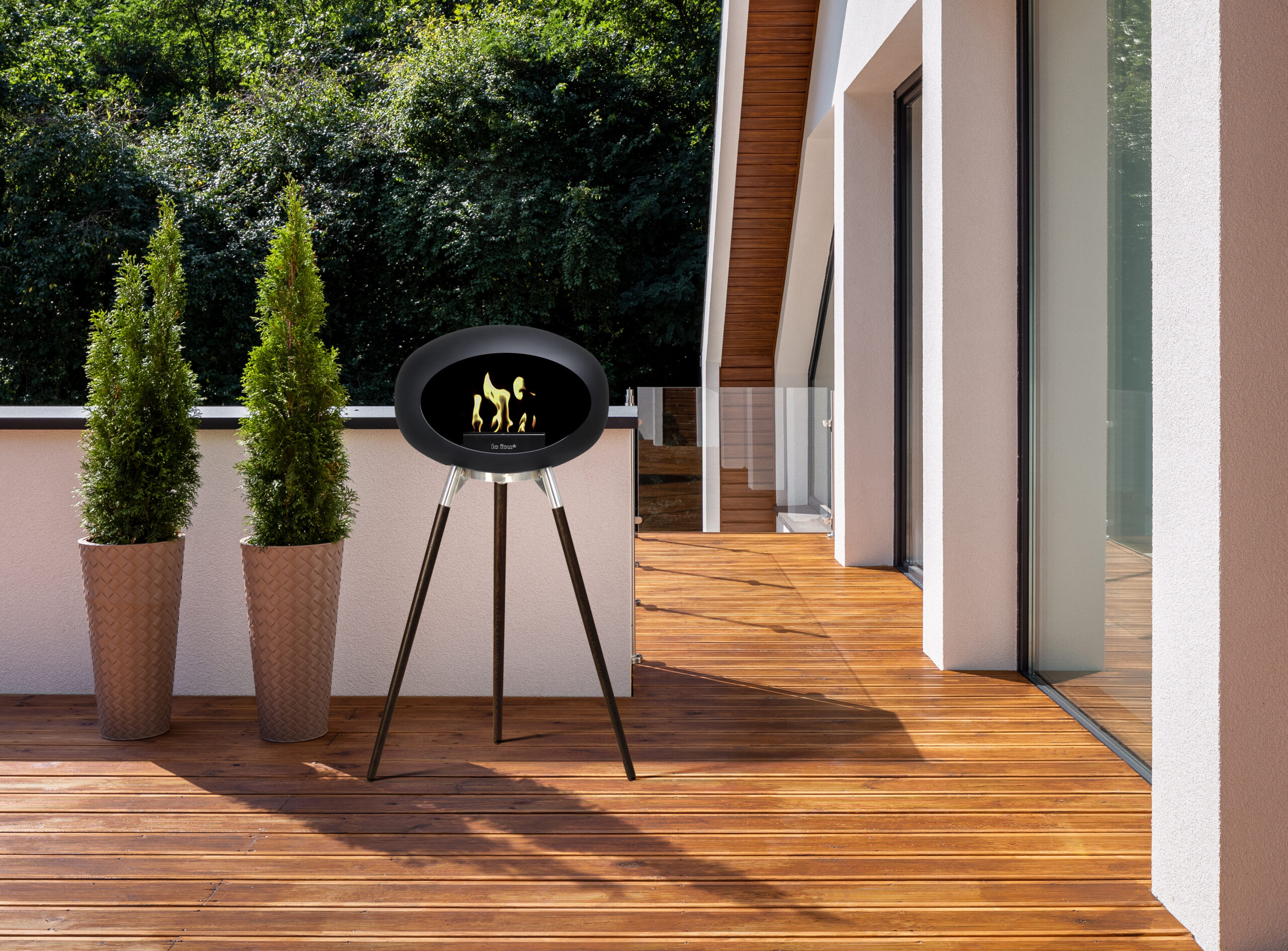 So, as you can see, there are many reasons to love these inspiring, environmentally friendly fireplaces. You can view the range at our showroom or browse the Le Feu range online and order through our online shop. Please click here to send us your enquiry or call us on 01392 797679.