Congratulations to Rayburn which turns 75 this year!
Did you know the first Rayburn cooker launched in 1946 as part of Britain's effort to drive self-sufficiency after the war. It remains a much-loved feature of kitchen life all these years later.

An early advertisement declared the Rayburn to be a 'delight in the kitchen' and 'very handsome with its smooth surfaces and modern lines'. It's a design that has stood the test of time and today's Rayburn still looks remarkably similar to those produced just after the war. Today, however, models come in a host of colours, including the original cream, and benefit from up-to-the-minute technology too.
Loewy Associates, the UK's first industrial design company, was commissioned to design the Rayburn. Run by Carl Otto – who was responsible for some of the 20th century's most iconic industrial design for brands including Lucky Strike, Exxon, Shell and Greyhound – the firm knew exactly what was needed to create a cooker with real longevity. The look and feel of the Rayburn also had significant input from another creator of iconic designs – Douglas Scott, who was responsible for the Routemaster bus.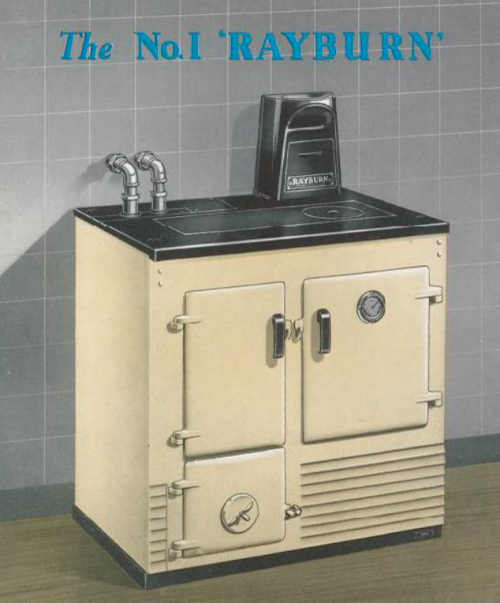 The Rayburn's key features included a highly efficient fire box, meaning it could be relied on to provide great cooking and water heating capability and – importantly – could be plumbed into a central heating system. With the boom in post-war house building, these multi-purpose features made the Rayburn popular for both private and local authority housing. The original Rayburn cooker burned solid fuel, but today's models can also run on oil or gas.
The Rayburn went from strength to strength and for seven-and-a-half decades has been at the heart of many homes. Its iconic design, reliability and flexibility make it the perfect choice for those who love great food and appreciate a cosy home with lashings of hot water.
The Rayburn could easily be described as the world's most beautiful boiler and, with a choice of cooker only models, cooking and hot water or cooking, hot water and central heating models, a Rayburn can provide a solution for all your heating and cooking needs in one cast iron appliance. If it's just a cooker that's required, there are models that do just that and nothing else.
And with various sizes, fuel types and colours to choose from, the modern Rayburn is perfect for life in today's kitchen. Browse our range of Rayburn cookers here.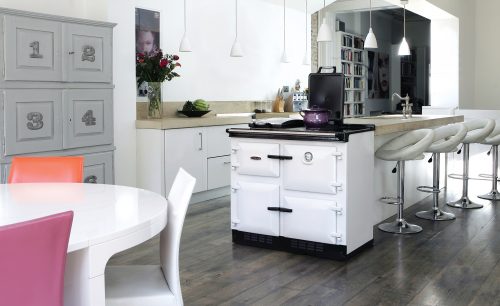 To celebrate we're sharing this informative video test driving the new Rayburn 600 series. They have the largest cast iron hotplate on the market and advanced digital controls. There's a lot to love!
Share in the festivities by making this CELEBRATION SUMMER FRUIT LAYER CAKE.