If you're looking for an amazing price on a range cooker this summer, Rangemoors have got some special offers you'll love.
We're always looking to keep our showroom fresh so we often have a range of new, ex-display and ex-demonstrator cookers available at great prices. Many of our ex-display products have not even been used, offering fantastic value for money!
We also have plenty of cookers in stock ready for delivery and installation. These include appliances from Esse, Falcon, Rayburn, Rangemaster and many more.
Here are just a few of the offers we have available on our special offer page. These appliances don't hang around long, so grab a bargain whilst they are there!
Brighten up your kitchen with the delightful Esse 990 in lush primrose green, available with £2855 off the standard price.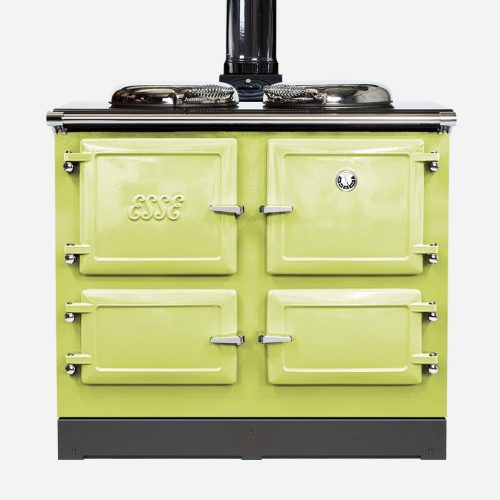 The Esse 990 WD model offers vintage style and modern energy efficiency. It also incorporates a domestic hot water boiler that supplies piping hot water with minimal effect on cooking performance.
Find out more about the Esse 990 on our special offers page. 
The Falcon 900 Deluxe brings style, quality and class to the kitchen. This popular range cooker is available at £720 off the standard price.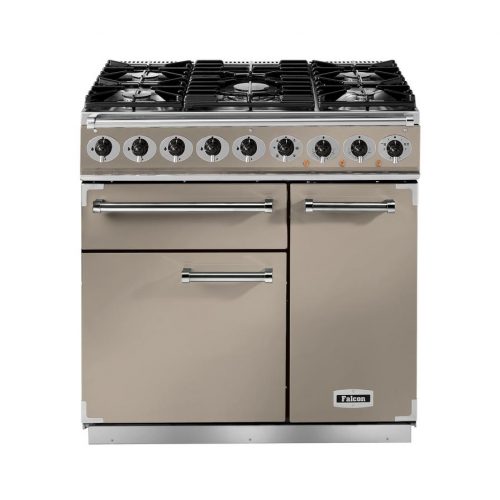 The Falcon 900 Deluxe may be small in size, but make no exception that this oven compromises on features. Boasting a powerful 5kW central burner, a multi-function oven twinned with a tall fan oven and a separate roll-out grill, the 900 Deluxe can rival any wider counterpart.
Find out more about the Falcon 900 Deluxe on our special offers page. 
If you're looking for the latest in condensing boiler technology you'll love the Rayburn 680KCD in rich aubergine, at £2215 off the standard price.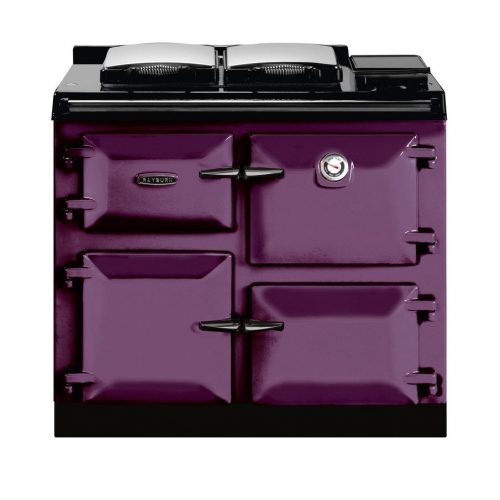 The revolutionary Rayburn 680KCD offers hot water and central heating capability, whilst also delivering excellent cooking performance. Independently tested, the Rayburn 680KCD models achieve an 'A' efficiency rating. The balanced flue option can be installed on any external wall, whilst the brand new conventional flue model, the first of its kind on the market, can be positioned virtually anywhere in the kitchen.
Find out more about the Rayburn 680KCD on our special offers page. 
Finally, we have a stunning Vlaze Adapt outdoor cabinet on our special offers page at £895 off the standard price.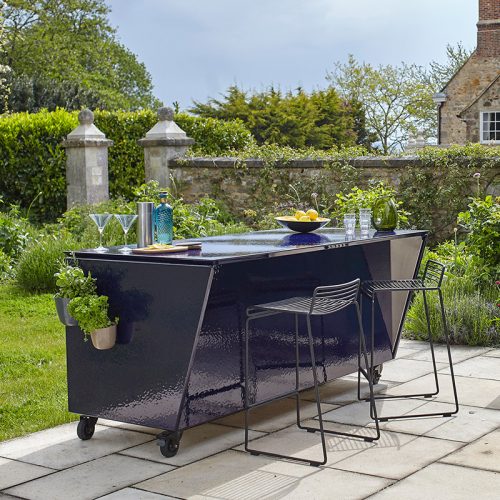 Vlaze Adapt is a new, innovative range of modular and free standing kitchen units that can be moved freely from indoors to outside. The Vlaze Adapt Island is the perfect cabinet and base unit for your outdoor cooking and entertaining. It's ideal for a host of applications including pool side storage, drinks trolley, food preparation area, pizza oven or grill stand. It can also be paired next to your BBQ grill, creating a wonderful focal point to your outdoor adventures.
Find out more about the Vlaze Adapt Island on our special offers page.
This is only a small selection of our sale offering! So if you're looking to snap up a bargain on a quality rangecooker, you can buy direct online or visit our Winkleigh showroom. Book an appointment to view our range cooker selection and enjoy a warm welcome along with expertise and friendly advice. Rest assured that all our ex-display products receive a thorough check before leaving the showroom.