Description
The Morso 3116 is a recent addition to the excellent Morso 3100 series.
The Morso 3116 wood burning stove incorporates the best from Morso's leading stove design and manufacturing practices. With Morso's latest combustion innovations it's highly efficient too. This is a log burner with excellent environmental credentials.
Technically upgraded and given a design face lift, the Morso 3116 will make a warming focal point to any room. The stove stands out with a contemporary and elegant look. It has smooth sides on the convection model and a very fine ribbed pattern on the radiant version.
Equipped with a riddling grate and ash-pan, it's easy and simple to remove ash and clean the stove too.
The Morso 3116 can be fired with wood, briquettes or approved smokeless fuel and is suitable for heating areas of up to 75 cubic metres.
Available with high or short legs.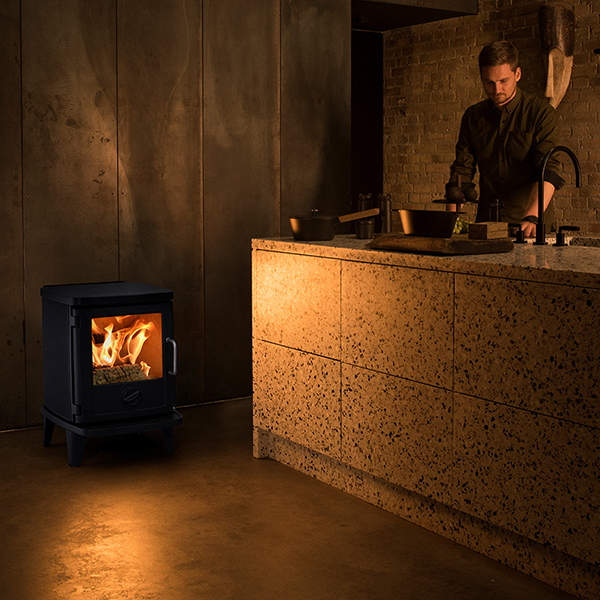 Key Features.
Wood Burning
5KW Output
Pre-heated combustion air
Pre-heated secondary air supply
Airwash system
Tertiary Air
Riddling grate system
Removable handle
EN/N
DEFRA Approved