Description
All New Charnwood Island II Multifuel
The All New Charnwood Island II is the middle stove in the Island collection. With a large view of the fire it still retains its clean-line proportions while producing a rated 8kW of heat to the room. This stove is Defra exempt when burning wood in smoke control areas and burns with an efficiency of  over 82% with an extremely low smoke particle level of 14mg/m3 (the Ecodesign limit is 40mg/m3).
The Charnwood Island II's double doors allow for easy refuelling. The stove output is easy to control with a simple pull out lever.
Not only does this stove meet strict Ecodesign 2022 and Defra limits, it goes over and above.
For those looking for less power, the All New Charnwood I is an excellent alternative.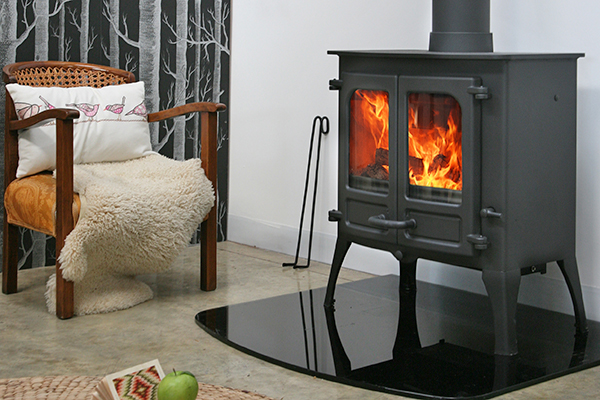 Key Features
Fuel: Wood or Multi-fuel
Output: Nominal 8Kw / Max 11Kw
Energy Rating: A+
BLU Technology
Construction: Steel Body, Cast Iron Doors
Airwash: Yes
Approved for Smoke-Free Zones: Yes
Efficiency: 82%
Optional Extras
2022 Eco Design Model
Various Colour Options
Vertical Rear Flue Adaptor
Heat Shield
External Air Manifold
Stand / Leg Options
Flue Boiler