Rangemoors are an exclusive dealer of the extraordinary and beautifully crafted La Cornue Ovens – the ultimate in culinary architecture.
Here we take a closer look at La Cornue's contemporary Cornufé range, offering stunning looks alongside first-rate cooking performance and exceptional value for money.

There are two cookers to choose from in the Cornufé range, both of which bring that essential La Cornue style and quality to the kitchen and your home.
The Cornufé 110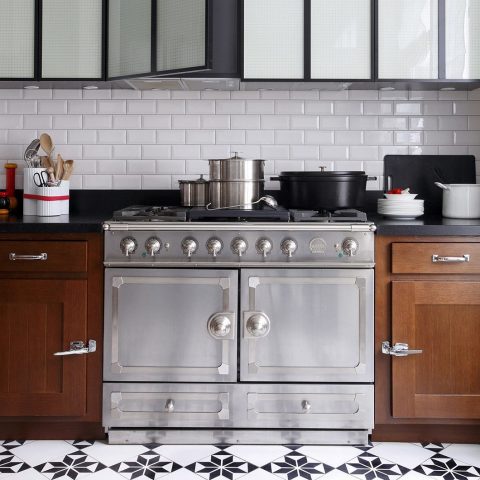 The Cornufé 110 knows how to live with the times and offers the latest innovations in cooking and form, setting the new standard for the modern, contemporary kitchen. It's side-by-side oven layout means less bending down in order to move food in and out of the ovens and the doors open laterally, which makes handling easier. The large storage drawers below offers lots of space for oven dishes, trays and cooking accessories.
The Cornufé 110 offers two independent electric convection ovens, one of which is a seven mode multifunctional oven, and its hob induction provides a variety of options. There are also useful accessories such as simmering and griddle plates, allowing for plenty of versatility in your cooking style.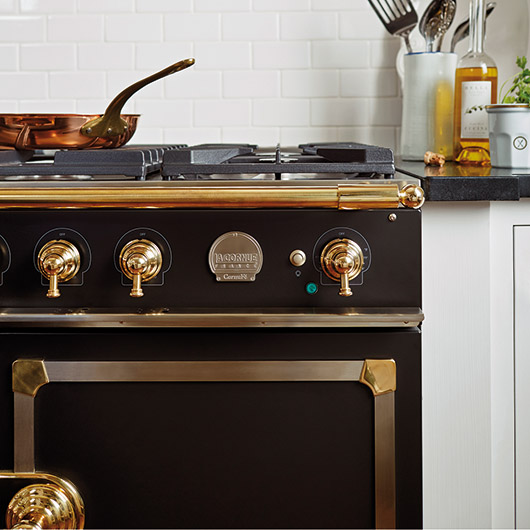 Cornufé 90 'Albertine'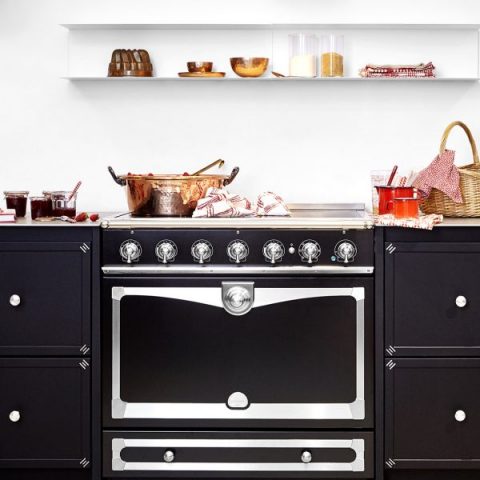 The single oven Cornufé 90 'Albertine' is the little brother of the Cornufé family and retains all the features and build quality synonymous with La Cornue. It was designed to offer a gourmet stove at a more affordable price.
The commodious but majestic multi-function convection oven has seven unique cooking modes, making it possible to roast very large pieces or to juxtapose two dishes at once for sharing and entertaining. Alongside five powerful brass gas burners and one large storage drawer, the Cornufé Albertine is a perfect opportunity to enter the wonderful world of cuisine.
Both the 110 and the 90 are available in a rich and wide range of colours, with trims and hoods all adding the finishing touches.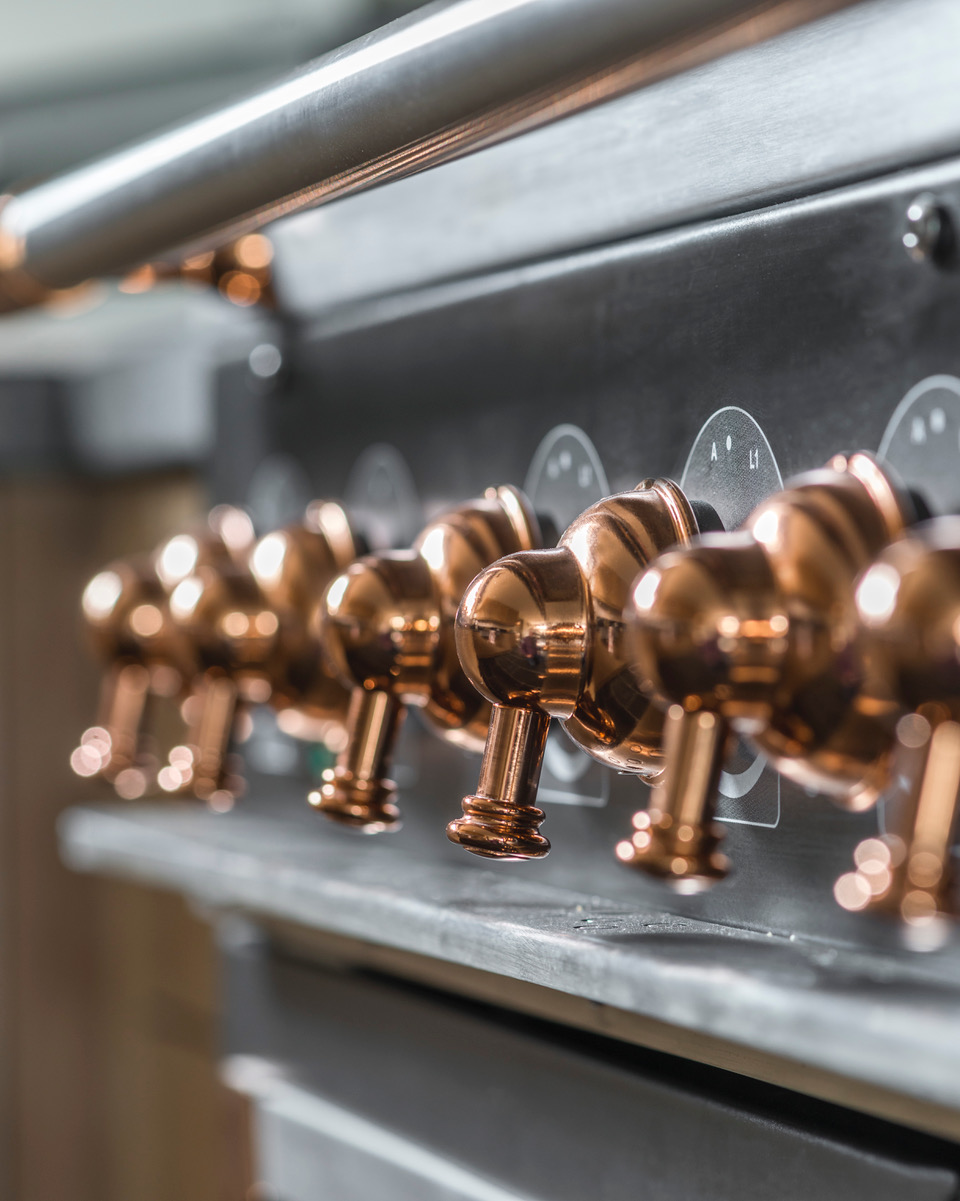 More than just a range cooker, the Cornufé is the symbol of convivial, joyful cuisine that is full of flavour. If you're looking for a range cooker which marvellously combines the La Cornue tradition with technological innovation and exceptional value for money, look no further than Cornufé.
Want to see the Cornufe up close? We showcase the largest display of La Cornue appliances outside London – a unique opportunity for discerning West Country customers and beyond to experience these culinary works of art.