A La Cornue range cooker is, quite simply the Crème de la Crème of the Kitchen – both an exceptional range cooker and a work of art. Since 1908 La Cornue have been handcrafting exceptional and personalised products that bring culinary dreams to life and maintain the flame of French Art de Vivre. Today, La Cornue have expanded the design, introduced new styles, and continually sought a degree of excellence that's unmatched in cooking engineering. For gourmets and gastronomes, La Cornue is simply a masterpiece.

Each La Cornue Château is manufactured exclusively to order, individually assembled by a single La Cornue artisan, or compagnon, who will take all the care necessary to make it a unique piece. It is then numbered by the compagnon, as a limited edition work of art would be. The artisanal nature of La Cornue and their unique savoir-faire enable them to meet any development challenge, whether to respect the constraints of a historic home or to innovate within a futuristic design. We currently have an ex-display La Cornue Chateau 165 at a very special price – find out more here.
Alongside the range cookers, La Cornue product extends to exquisitely designed kitchen cabinetry, including their superb Island Units, designed around the Château of your choice. The La Cornue Central Island unit is a fabulous centre point to any kitchen, bringing together everything you'll need for exceptional cooking. We currently have a La Cornue Central Island at a very special price. It has never been used to cook on, it's in top showroom condition and offers excellent value for money. Find out more here.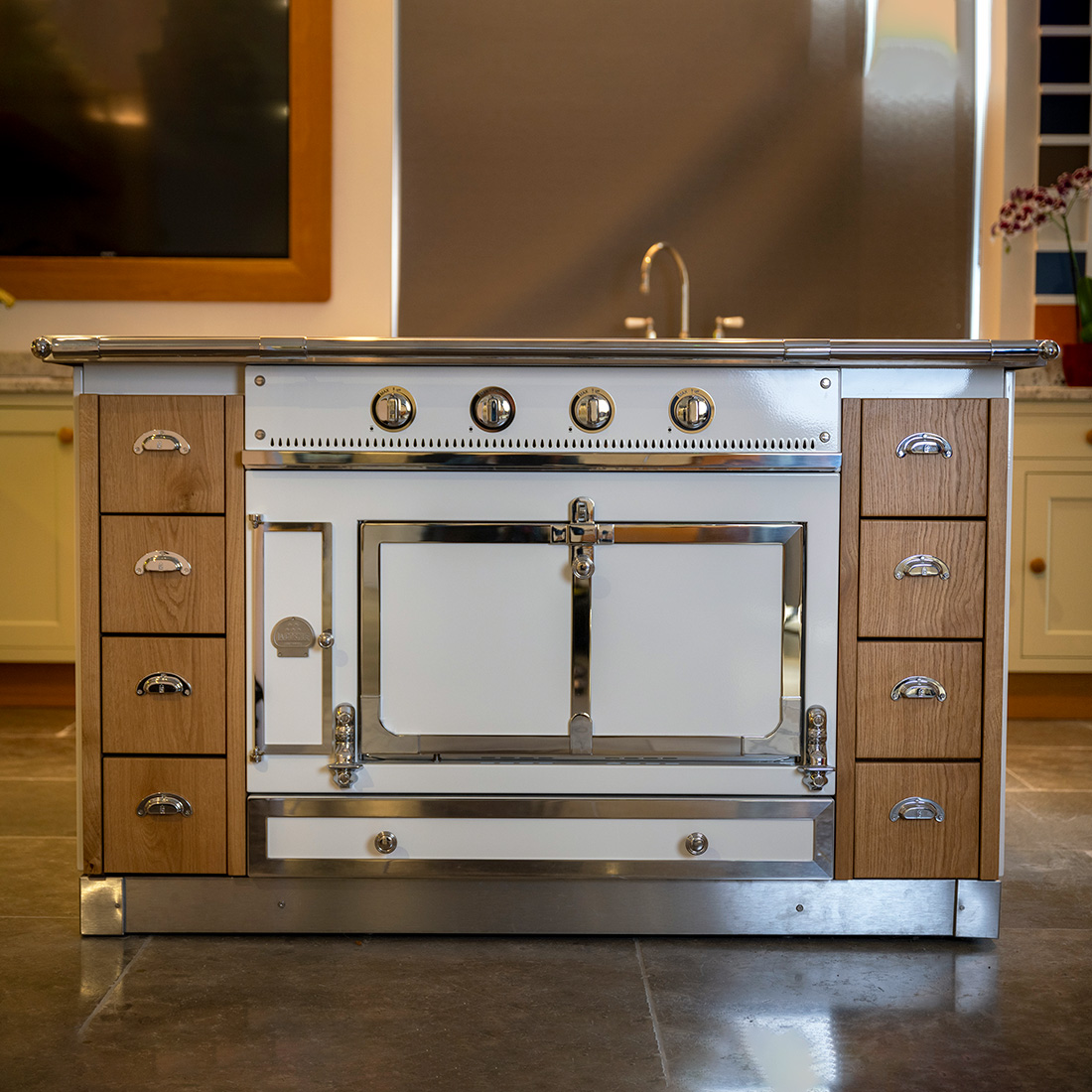 Please call 01392 797679 for details of our fabulous La Cornue range cookers currently on special offer.