Are you thinking of getting a stove this winter? You might find that no matter how much you keep browsing other models, you keep coming back to the Morso Squirrel! There's a reason the 1400 Squirrel series is such a popular stove in Britain. Read on to find out why this lovable stove could win you over to become the heart of your home this winter. In this blog post, we'll be focusing on the Morso 1412 Squirrel version of this iconic stove.

Superior Build Quality
Morso leads the field in the design and manufacture of wood burning stoves, combining legendary Danish flair for design with expert engineering. If you're looking for excellent build quality and classic design you'll adore the Squirrel.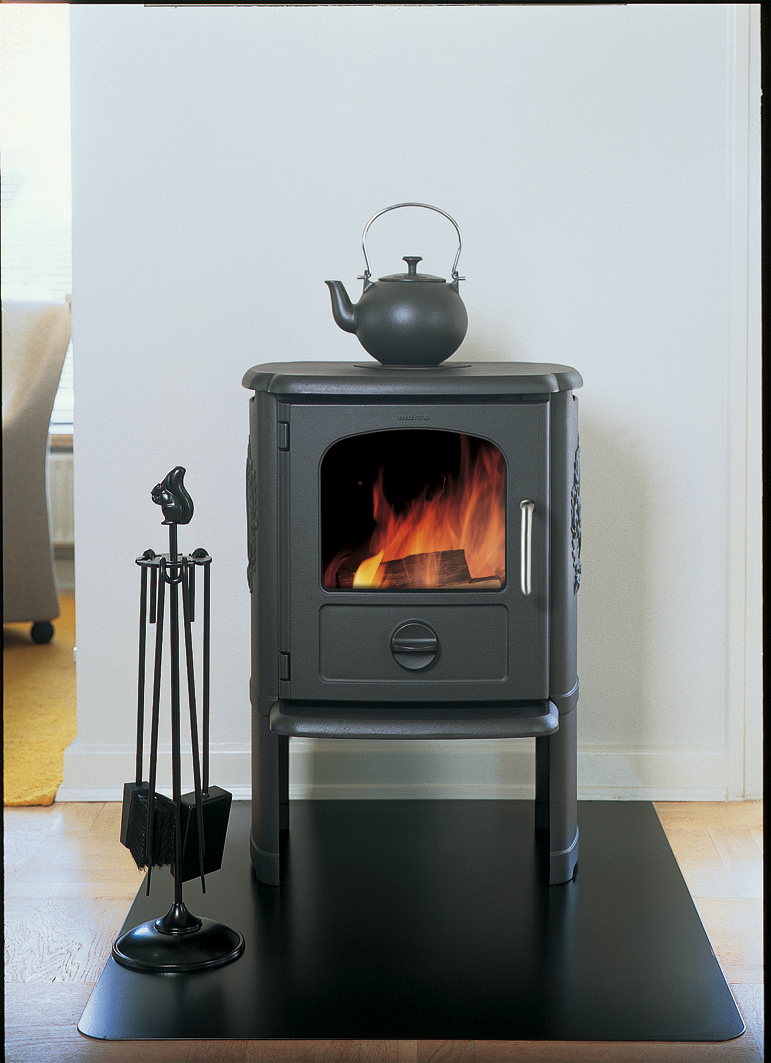 Aesthetically Pleasing
The Morso Squirrel is small but perfectly formed. Quintessentially charming, the 1412 has had a few modifications to the original Squirrel 1410 design, but the classic traditional Morsø design still stands, with Morso's characteristic squirrel motif on each side of the stove.
Strong Performer
Despite its compact design, the stove has a powerful 5kw rated output making it ideal for a country cottage or city living and makes a lovely addition to any home, or even narrowboat, garden room or workshop. This top of the range cast iron stove has a very high heat output for its size. The 1412 is equipped with a riddling grate and ash pan, which makes it easy to remove the ash and clean the stove.
Total Control
With both a primary and secondary air supply, you have total control over the 1412's combustion rate. The built in airwash system circulates air over the inside of the glass, keeping it clearer & cleaner for longer, giving you a fantastic view of the fire inside.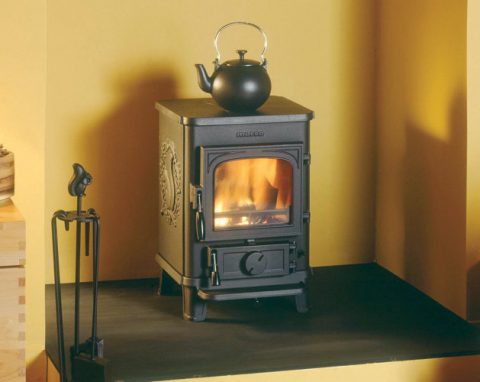 Versatility
Because the stove is multifuel you can use some of the solid fuel products on the market. Whilst burning wood may suit many people, especially if they have a free source of wood or ample space for wood storage, a more compact, smokeless, ultra slow-burning alternative to logs can be useful for modern city living.
Low Smoke Emissions
The Morso Squirrel 1412 is the SIA Eco Design 2022 ready and DEFRA Approved model of the ever popular Squirrel range. DEFRA approval means you can burn wood freely in smoke controlled areas around the UK.
It's easy to see why this charming stove is destined to represent the heart of many a home. Visit our Devon showrooms to view the Morso Squirrel range and talk to our expert team about whether this classic woodburner is right for your home.