Transform your patio with the magnificent Schiedel Isokern Outdoor Fireplace. If you're looking to enjoy evenings on the patio and host friends outdoors this summer, discover more about this exciting patio heater. As well as being stylish, eye-catching and a beautiful centre point to any outdoor space, there's a lot to love about the Schiedel Isokern Outdoor Fireplace. Read on to discover our 5 reasons to love.

1. Well Insulated and Warm
Constructed of Volcanic Pumice, the Schiedel Isokern Outdoor Fireplace is well insulated and creates an excellent warmth. The outer walls rarely get hot which makes it a great choice for your outdoor entertaining.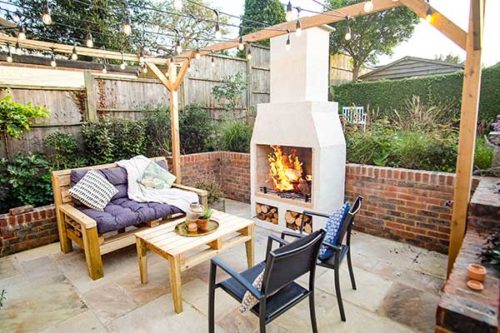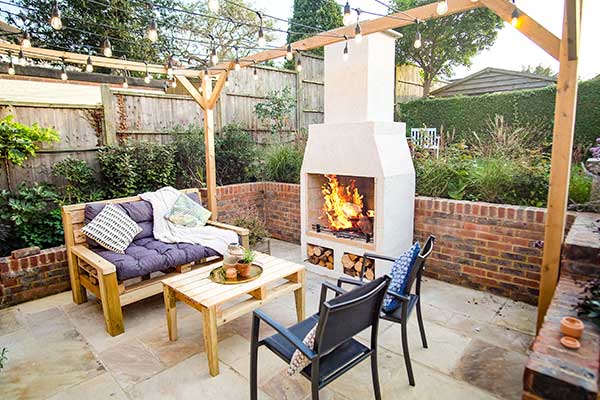 2. An Outdoor Stove and BBQ too!
These unique fireplaces also make excellent BBQ's. If you want to cook as well as stay cosy on the patio, the optional grill means you can be cooking your favourites in no time. And when the hard work is done, relax and enjoy the ambient warmth.
3. Flexible Options
The Schiedel Isokern Outdoor Fireplace comes in three different sizes which can be customised as required. If you're after a compact fireplace for a small outdoor space you've got the Garden 500. For larger outdoor spaces you could choose the popular Garden 950 or the larger Garden 1200. You can add log storage to raise the height of the unit and choose from freestanding, raised or built against a wall. Want the chimney higher? No problem – the chimney height can be increased by purchasing extra blocks.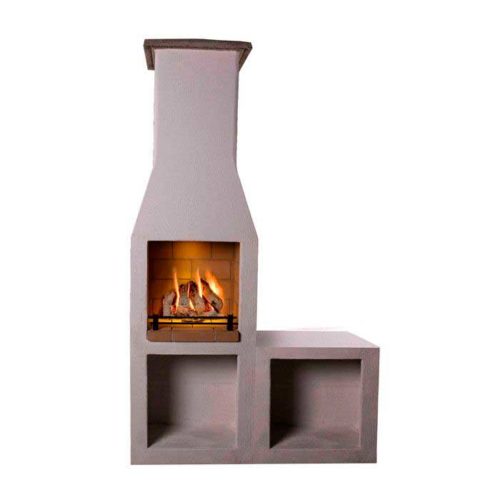 4. Easy to Build
Because the Schiedel Isokern is made from pumice, the fireplace parts are lightweight and easy to handle. All the materials to build your outdoor fireplace are included in your kit: chimney blocks, lip glue for assembly, firebrick with firebrick mortar. There's also a render included to either seal the joints or achieve an entire rendered finish.
5. Get Creative
Feel like something a little more individual? There's the opportunity to get creative with the end result! Many customers personalise their Garden Fireplaces with decorative patterns, like this example by Jennifer Devaney.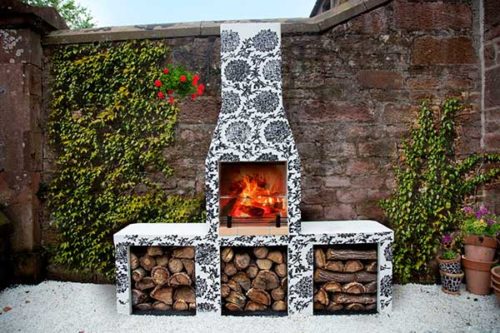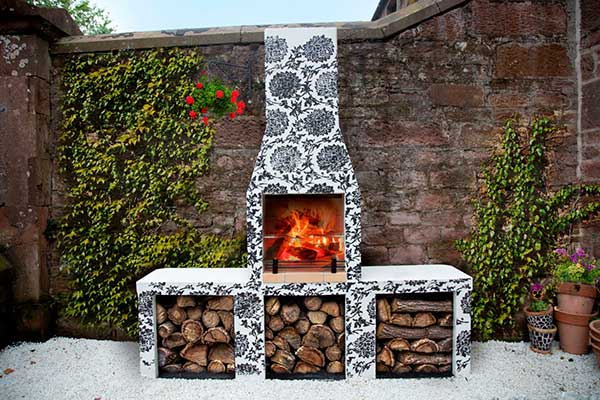 There are many more reasons to love the Schiedel Isokern Outdoor Fireplace. Experience the brand at our Devon showroom or explore online here.