Description
Charnwood Island III Woodburning Stove
The Charnwood Island III is the largest stove in the Island collection. Its majestic proportions make it ideal for larger rooms and open plan areas. Producing 11kW of heat, this wood-burning only stove can take an incredible log length of over half a metre. The Island III offers a spectacular view of the fire. A true wide-screen experience. The Island III stove may burn wood in smoke control areas if fitted with a smoke reducing kit.
Not only is it clean burning, efficient and stylish, but it is also incredibly easy to use with one simple air control – the Quattroflow® – push in to burn slower, pull out to burn faster and cool-to-touch-handle for safe and easy reloading.
For those looking for less power, the All New Charnwood II is an excellent alternative.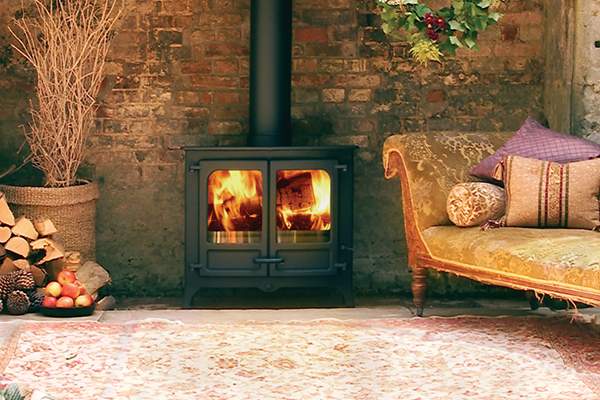 Key Features
Fuel: Wood
2022 Eco Design
Output: Nominal 11Kw
Energy Rating: A
Construction: Steel Body, Cast Iron Doors
Airwash: Yes
Approved for Smoke-Free Zones: Yes (See Optional Extras)
Efficiency: 79%
Max Log Length: 611mm (24″)
Optional Extras
Various Colour Options
Vertical Rear Flue Adaptor
Heat Shield
External Air Manifold
Stand / Leg Options
Flue Boiler
Smoke Reducing Kit