Description
Charnwood Arc 5 Wood Burning and Multi Fuel Stove.
The Charnwood Arc 5 is revolutionary new multi-fuel and wood burning stove. It has clean and modern styling and an innovative new combustion system. This ensures the Charnwood Arc 5 burns very clean with outstanding efficiency.
The Arc 5 construction features plate steel and cast iron. There is also a handy wood storage compartment which adds to the aesthetic appeal of this stove.
The Arc 5 is easy to use too. Simple controls allow for quick refuelling and output control.
The upright proportions means this stove works well within a hearth setting. It also looks great as a freestanding stove for open plan areas.
The ARC 5 simplifies the process of burning wood and smokeless fuels. It sets the benchmark for a new generation of stoves. For those looking for more power, the Charnwood Arc 7 is an excellent alternative.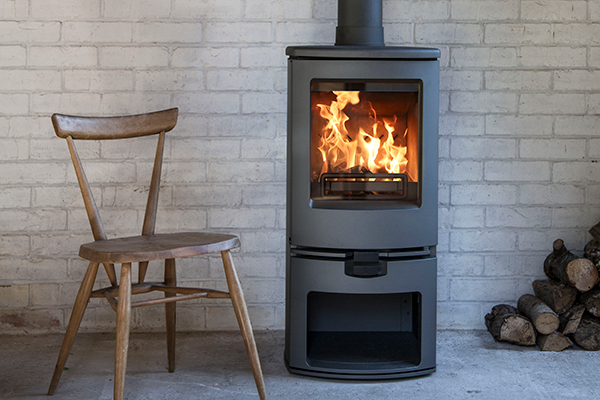 Key Features
Fuel: Multi-fuel and Wood
Output: Nominal 5Kw
Energy Rating: A+
2022 SIA Eco Design Ready
Blu Technology
Construction: Steel Body, Cast Iron Doors
Airwash: Yes
Approved for Smoke-Free Zones
Efficiency: Over 80%
Optional Extras
A choice of 8 colours
Base Options
Rear Heatshield
Vertical Rear Flue Adaptor
Flue Boiler