The season of barbecues and summer parties is upon us and if your outdoor cooking kit needs an upgrade, or you're looking to create a warming heat on the patio, we can thoroughly recommend the Morsø Outdoor Living Range. These extraordinary ovens and fireplaces create a wonderful setting for open air cooking, eating and relaxing, enhancing all the dishes you've ever dreamed of cooking outdoors. If you're looking for open air cooking brought bang up to date, yet still retaining the mouth-watering excitement of real barbecuing, this is the range for you.
Taking cooking outdoors to a new level is the Morsø Forno Outdoor Oven. It's a multipurpose outdoor oven and grill of beautiful cast iron construction, creating an ideal environment for cooking a variety of food.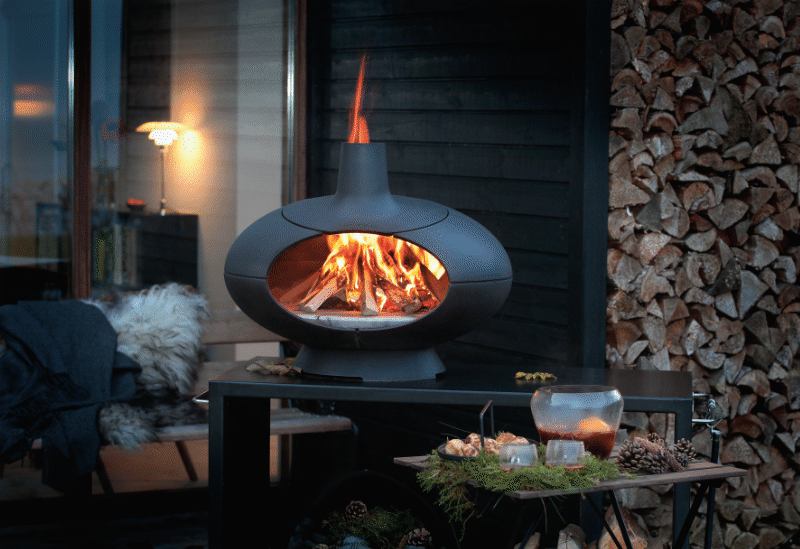 The Morso Forno is much, much more than a BBQ – enabling you to create a huge variety of dishes in the great outdoors. You can roast, bake, or grill – meat, fish, shell fish, bread or vegetables all taste delicious when cooked in a Morsø Forno Outdoor Oven. You can even bake delicious pizzas too, because the oven's design works in the same way as an authentic pizza oven.
As well as being a wonderful visual focal point for any patio or garden setting, you'll also benefit from the warmth that the oven creates, allowing you to enjoy outdoor living in comfort.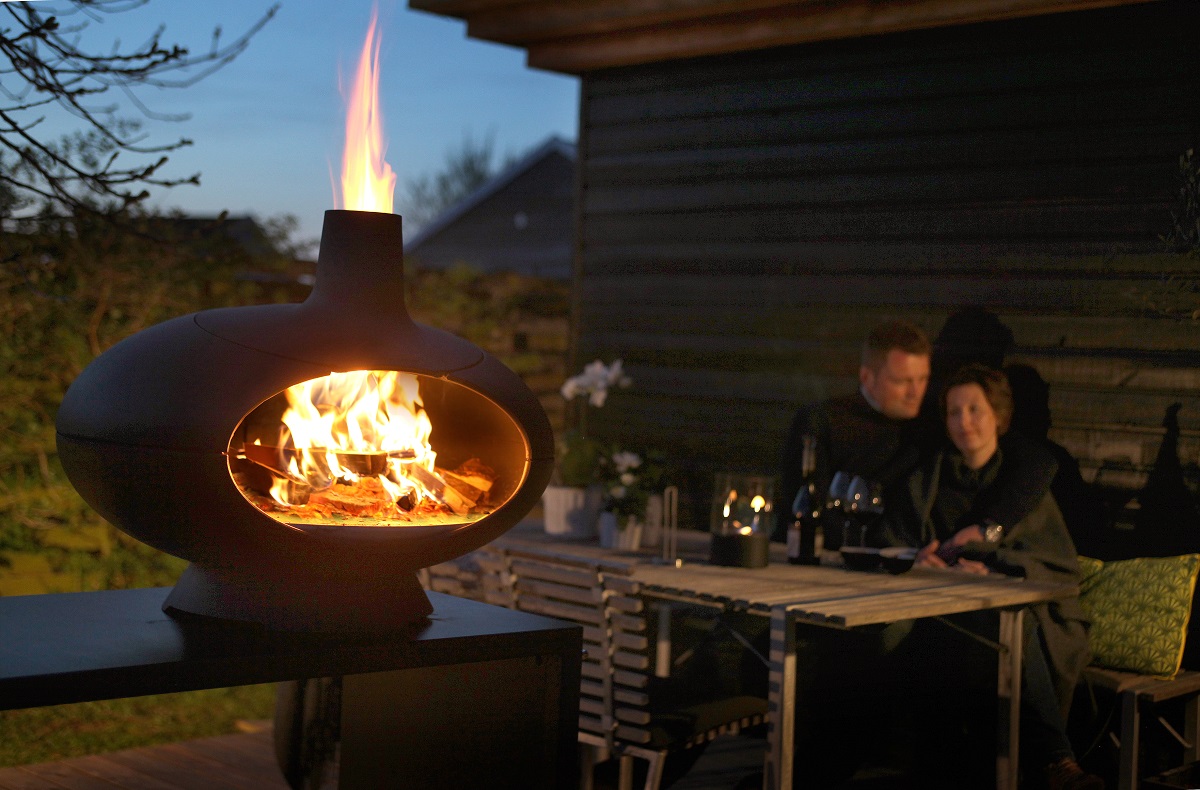 If you're a real enthusiast of the Forno oven it's worth buying it in kit form, so you have all the extra accessories you need to take your al fresco dining and entertaining to a whole new level. The Morsø Forno Deluxe Garden Package includes a manoeuvrable and sturdy large table, tuscan grill, ash scraper and lots more accessories which make using a Morsø Forno a joy. Browse our full range of kits here.
For those of you who just want to sit and relax in front of a warm glow and enjoy the scenery there's the Morsø Kamino – an elegant fireplace which is attractive to look at, and most importantly, provides an engaging warmth. Beautifully designed and crafted, the Morsø Kamino outdoor stove is made of powder coated cast iron and is a perfect centre point for any garden or patio, adding a contemporary and very Danish feel to your outdoor living area.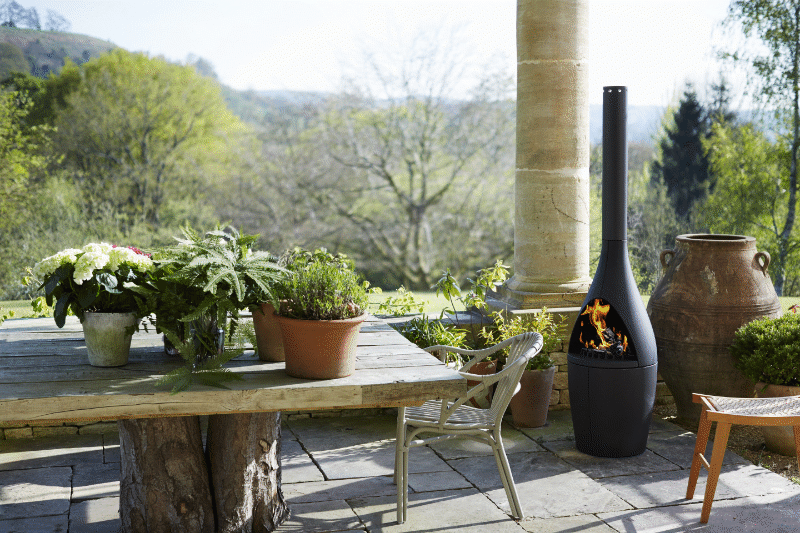 Not only does the Kamino look great but it's a joy to use. You can easily turn the appliance to make more of the wind conditions. You can also cook on the Kamino by adding the optional Morso Tuscan Grill. If you want to extend your enjoyment of the great outdoors into the early spring and late autumn months the Kamino is the product for you.
Over the summer we host cooking events at our Devon showrooms to demonstrate how to cook up delicious recipes using the Outdoor Living range. Recently we were proud to welcome local celebrity chef Richard Hunt to cook for our guests. If you would like to hear about future cooking demonstration events sign up to our newsletter. To view our full range of Morsø Outdoor Living products click here or visit our showrooms.