There are some beautifully crafted and ergonomically designed accessories and extras in the Morsø Outdoor Living Range, ready to enhance your outdoor living experience. In this blog post we'd like to share with you the 5 most in-demand Morso Outdoor Living extras this summer 2023.

Morso BBQ Smoker Box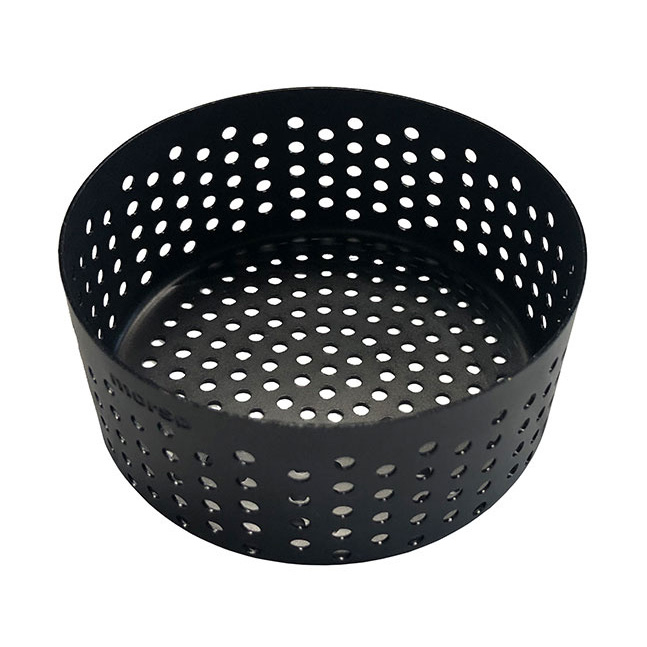 When used together with the Morsø Forno gas grill, the Morso BBQ Smoker Box will allow smoky flavours as desired, making it a popular addition to any outdoor cooking kit. It is simply stoked with smoke pellets that are lit with a gas burner, developing smoke for about 1 hour and creating delicious food. The Morso BBQ Smoker Box is small and practical without compromising design or performance.
Morso Sauté Cocotte with Skillet. 1.7 Litres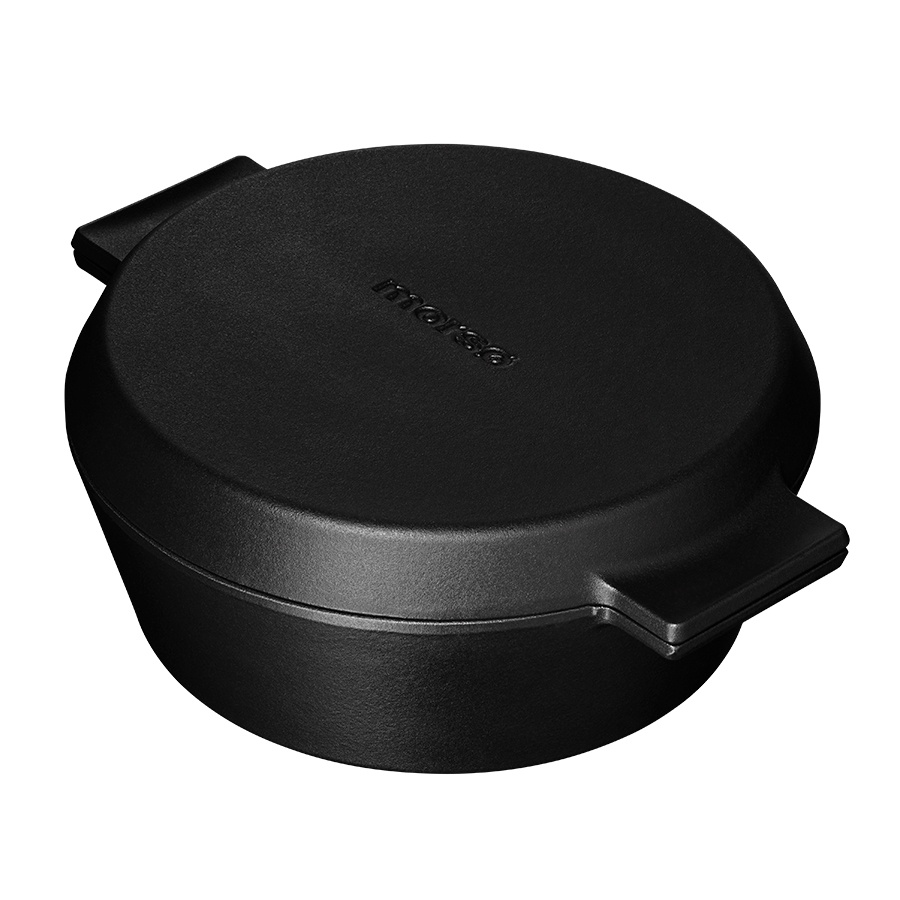 The Morso Sauté Cocotte with Skillet is perfect for dishes that need to simmer and will bring out the best taste in your food. Made of cast iron, this versatile pot retains heat and is able to be used at high temperatures. You can use it with any of the Morso Outdoor Ovens and Grills but it will also work just as well on your home cooker of hob. Highly functional, the lid of the Morso Sauté Cocotte can also be used as a sauté pan.
Morsø BEL Bio-Ethanol Lamp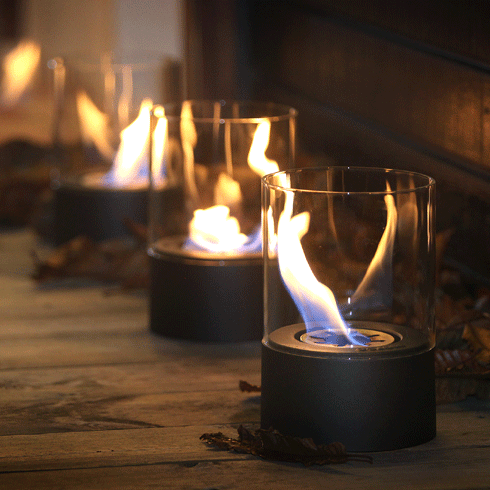 Spread comfort on the patio or welcome guests with the Morsø BEL bio-ethanol lamp. This attractive lantern, named after the Celtic fire god Bel, produces a dancing soft flame. Celebrate light and the long summer evenings with elegant design and beautiful contrasts.
Morso Tuscan Grill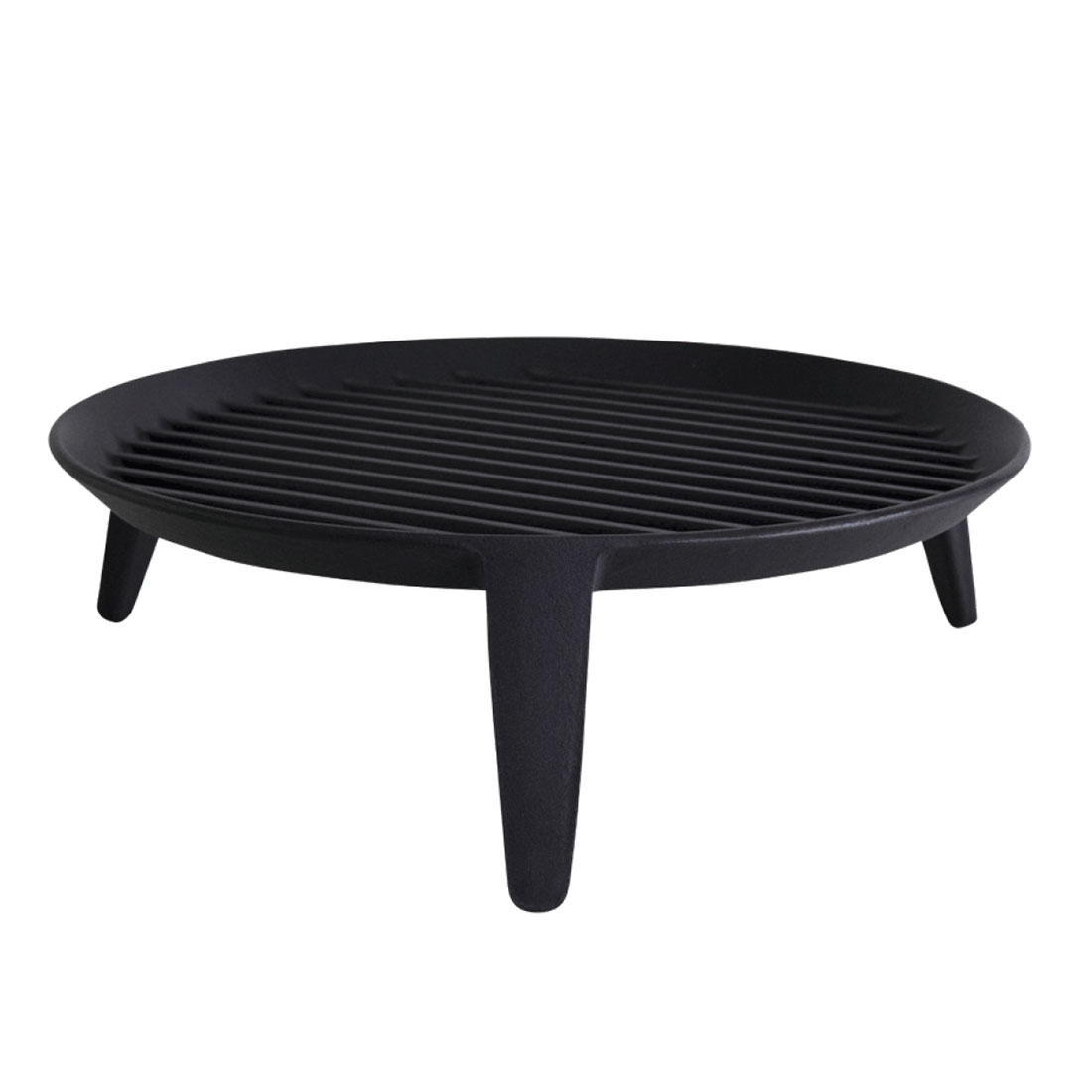 The new Morso Tuscan Grill 2.0 is an enamel coated, cast iron grill for placing directly above your fuel for high temperature grilling. Designed for the Morso Forno Oven, it's perfect for grilling all kinds of food – including meats, fish, shell fish, vegetables and cheese. This slatted grill allows the juices to run away from your food, meaning succulent and delicious barbecuing every time.
The sloping edge means it can used with the Morso Handle . This makes it easy to place the Tuscan Grill into the best position for your cooking and to remove it when your food is ready – ideal!
Morso Frying Pan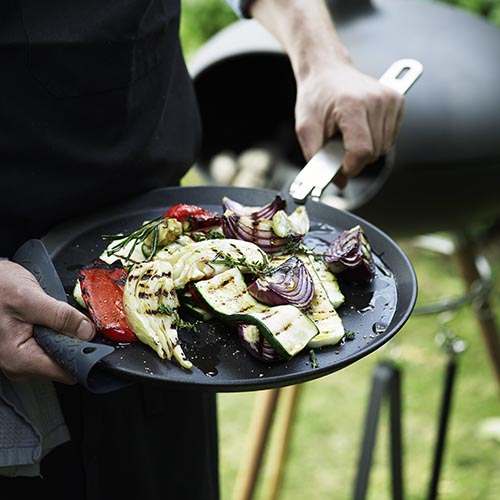 Bring out the best flavours when frying your food with the Morso Frying Pan Dish. Made of enamelled cast iron the this superb Pan Dish can be placed directly on to the heat, with even heat distribution across the pan. The simple design and classic look also works beautifully for serving your food at the table whilst keeping it warm. We would recommend purchasing the specially designed Morso Steel Handle to make the most of this product.
That's a quick, close-up look at just 5 of the Morso Outdoor Living extras available. The whole range of accessories by Morso are designed to make outdoor living and dining the best experience it can be. Browse our Morso Outdoor Living Shop for inspiration here.