Want to elevate your al fresco dining to a whole new level? There's nothing like the Morso Forno Outdoor Oven for creating delicious food – from roasting, grilling and baking – the Morso Forno Oven is in a class of its own.


With the Deluxe Garden Package – specially curated by our experts – we've bought together the key accessories that will make using the Morso Forno Oven a joy. This package includes a Large Table, Tuscan Grill, Ash Scraper, Pizza Peel, Forno Cover, Fire Tongs, Chimney Pipe, Forno Door and Cook Book – all designed and developed by Morso to work exclusively with the Forno Oven.
Take for example the Tuscan Grill. Made of cast iron you insert the grill into the Forno oven and arrange your coals either underneath or around the grill to create the perfect grilling platform for all kinds of ingredients. If you're looking for culinary inspiration, the Morso Cook Book is stuffed full of exciting recipes to make the most of outdoor cooking in ovens and grills. Also worthy of note is the Ash Scraper. This practical tool helps you move your hot coals to exactly where you need them and doubles up as a blow pipe to reinvigorate your coals, enabling you to breath life into your embers.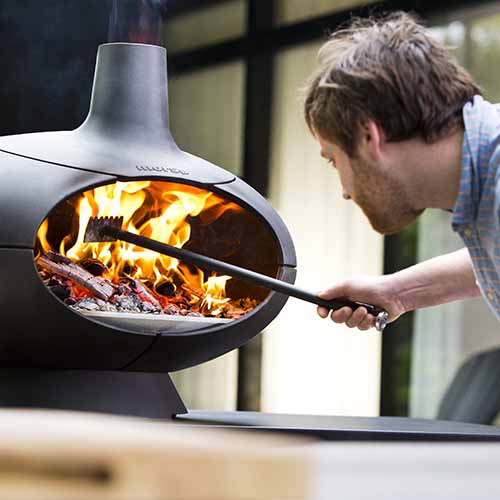 What's more, when you buy the package together you save money compared to buying the items individually.
So whatever you're planning on cooking in your Morso Forno Outdoor Oven – from baked apples, slow cooked stews, sumptuous grills – this deluxe package will bring years of culinary pleasure and a unique warming centre point to your outdoor adventures.
You can order the Morso Forno Deluxe Garden Package from our online shop, or visit our Devon showrooms.