Are you thinking of getting a solid fuel range cooker this year? Take a look at our two top selling solid fuel cookers to help you narrow down your decision!
Today, solid fuel is an increasingly popular lifestyle and economic choice for many homes, efficiently combining heating and cooking with style. Improvements in design make these cookers easier to control than their predecessors and include boiler options for heating requirements.
Rayburn 355SFW Solid Fuel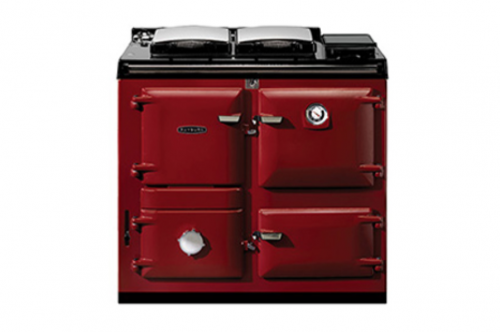 Offering ultimate flexibility and great performance, the Rayburn 355 wood and multi-fuel range cooker works well in both traditional and contemporary spaces and delivers exceptional performance. You can choose to use this model for simply cooking and hot water or as a fully combined cooking, hot water and central heating system. A generous hotplate takes up to five saucepans and is complemented by a main cooking oven and large warming oven.
With various colour options, a compact design and manual and thermostatic controls, this solid fuel cooker will make an attractive addition to your home.
ESSE Ironheart Range-Cooker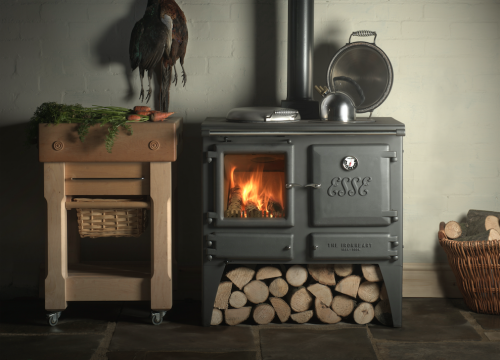 The award-winning ESSE Ironheart range-cooker combines a superb multi-fuel stove together with a traditional Range Cooker. With a large fuel capacity and excellent control, you won't need to worry about refuelling whilst cooking. Not only will it heat your kitchen with a 9kW output, but will also cook, boil, and simmer food to perfection in the same way you would expect from a range cooker. It is no wonder ESSE is the cooker of choice for those seeking a wood-fired alternative and the preferred brand at River Cottage.
These three quality solid fuel range cookers are available from Rangemoors. Come and visit our destination showroom in Winkleigh, North Devon to find out more or browse our full range of solid fuel range cookers here.