Thinking of buying a range cooker but aren't sure which brand to go for? For more than seventy years, Rayburn has been the warm heart of many British homes, leading the field in central heating range cookers. Read on to find out whether Rayburn could be the perfect match for you.
Central Heating System and Cooker Combined
Beneath the classically beautiful exterior of a Rayburn lies a highly efficient combined heating and cooking system that creates mouth-watering dishes, a wonderfully warm home and piping hot water, just when you need it. What's more, with the added convenience of having all your heating, hot water and cooking in one, you can use valuable additional space for other appliances – or creative space!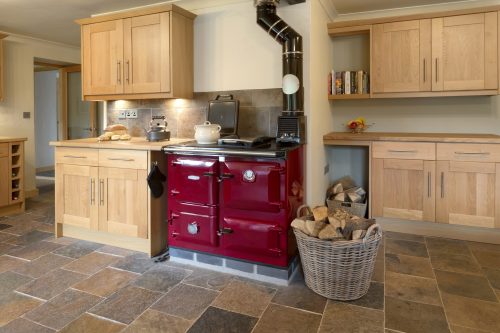 Reliable and Hardworking
Nothing's more honest than a Rayburn. Throughout history Rayburn has been inseparable from life in the country. When Shire horses ploughed the fields and generations of families worked the land, a Rayburn range was always at the centre of family life providing heating, hot water and cooking for all.
Delicious Food Cooked to Perfection
The Rayburn is a brilliant cooker that produces amazing succulent food from cast iron ovens. Using the principle of indirect heat, the ovens gently cook food and lock in flavour, moisture and goodness.
The Green Choice
With solid fuel and 'A' efficiency rated gas and oil options, the Rayburn is the ideal choice for those who care for the environment as much as they care about good food and a warm home.
Design Classic
The iconic smooth lines, attractive colours and solid reliability of a Rayburn have created a design classic that blends in perfectly with any home. The compact dimensions of the 200 Series perfectly suit smaller kitchens, whilst the 600 has the largest hotplate on the market and a main oven that's a full 16% bigger than other smaller Rayburn models.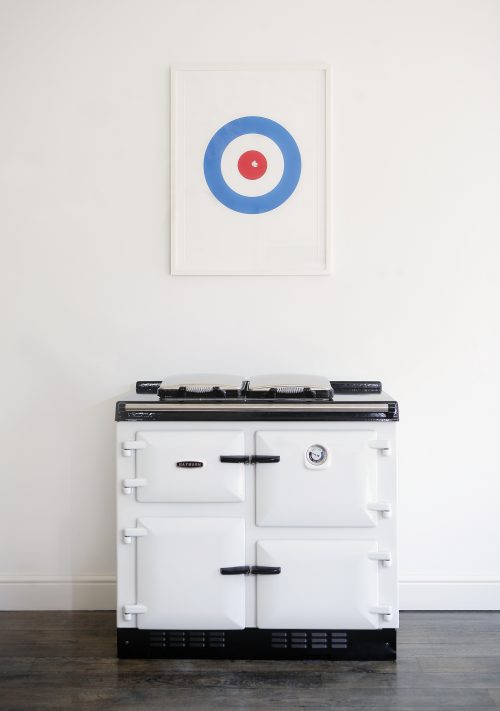 Proud Heritage
For 65 years, the Rayburn has been made by skilled craftsmen at the company's historic foundry in Coalbrookdale, Shropshire – the birthplace of the Industrial Revolution. We are hugely proud that time honoured traditions of skilled craftsmen have been passed down from one generation to the next and that each and every model is made here in the UK.
Fuel and Colour Options to Suit Every Home
Choice of fuel is becoming increasingly important, so we have a range of fuel options to choose from. These include wood and solid fuel such as manufactured smokeless fuel (MSF) or peat briquettes, propane gas, natural gas and kerosene oil. Plus with a growing range of colour options to choose from, including modern shades such as Pistachio and Aubergine, you're sure to find one that's perfect for your kitchen.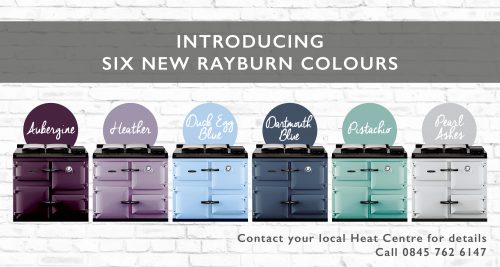 Lower Fuel Bills
In keeping with the latest home heating and hot water systems, all modern Rayburn cookers are fully programmable, fitted with thermostats. Some even benefit from digital controls. Sophisticated digital sensors monitor both the oven and boiler to ensure constant temperatures and an advanced control unit will alert you of any issues. The flexibility to decide when you need your Rayburn on or off, in turn means lower fuel bills.
Support Re-Use and Recycling
Unlike other types of cooker, every Rayburn is almost completely recyclable, with a large proportion of each Rayburn made from used materials such as lamp posts, drain covers, old cast iron cookers, old machinery and much more.
Boilers to Power any Size of Home
From the smallest model in our 200 Series that can fuel two or three radiators, to the largest of the 600 Series that can heat up to 20 radiators, there's a boiler to suit any size of home. What's more, the use of the very latest boiler design and burner technologies deliver the high levels of efficiency you would expect from modern heating systems.
As you can see, there's a reason Rayburn Range Cookers have been the centrepiece of many a British kitchen since the 1950's. Reliability, flexibility and Iconic design are just a few of the reasons for Rayburn's enduring success. The fact that a Rayburn cooker delivers fantastically cooked food and warmth, and can also provide hot water and central heating makes them an attractive option. Rangemoors are proud to be the South West distributor for Rayburn and to stock their full range. Visit our North Devon showroom to experience working models in a kitchen environment  or view our Rayburn range cookers online.