Description
The Rayburn 400 Series. Natural Gas.
Designed for Todays Kitchen.
---
Designed to fit modern kitchens

Natural Gas

Highly controllable

2 ovens

Large boiling and simmering hotplate

Hot water and central heating boiler options

Available in 15 exciting colours
---
Rayburn 400 Series Natural Gas is perfect for today's fitted kitchens, compatible with the standard height and depth of 600mm worktops. They also offer fabulous performance for cooking, heating or hot water. Built in Shropshire, the 400 Series are crafted with cast-iron ovens for kind-to-the-food radiant heat cooking and finished with a protective vitreous enamel coating available in a choice of 15 beautiful colours.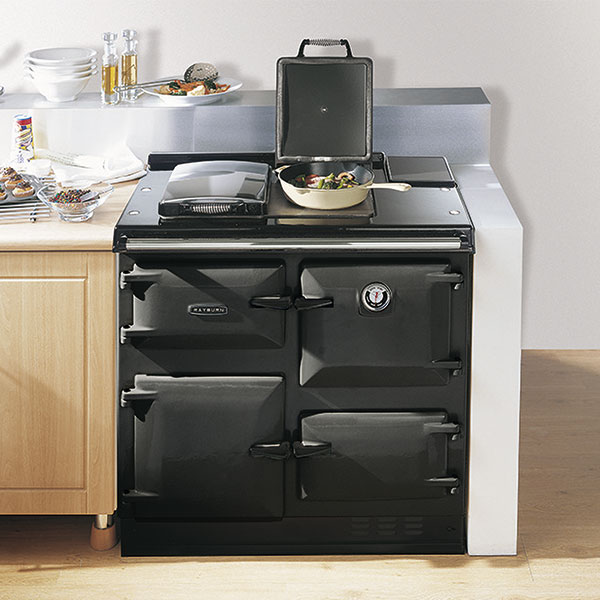 Highly controllable cooking that is uniquely Rayburn.
The Rayburn is the master of all culinary styles thanks to its heat retaining, cast-iron ovens. The indirect radiant heat gently cooks food whilst preserving its nutrients, flavour and texture.
The Rayburn 400 Series Natural Gas boasts two ovens. The large capacity main oven can be used for a variety of cooking techniques from roasting to baking to grilling. The bottom oven which is usually half the temperature of the main oven is ideal for slow roasts, curries and steaming vegetables. The ovens are all vented into the flue so the flavours from one dish will not taint another, so a whole range of foods can be cooked together, maximising the capacity of the Rayburn and minimising your effort.
With central heating models providing a variety of heating outputs, they are suited to many sizes of home. Most of the models feature an integral timer, plus the option of an external programmer, giving you the flexibility to control your cooking and heating requirements.

Rayburn 400 Series Options.
Fuel Type.
The 400 Series can run on either Domestic Kerosene Oil, Natural Gas or LPG. The 400 can either be flued through a suitable chimney or the power flue models allow the cooker to be installed virtually anywhere.
Cooking only.
If you're looking for a cooking only model, the Rayburn 400 is perfect. The Rayburn is the master of all culinary styles thanks to its cast-iron ovens which use the principle of indirect radiant heat to gently cook food whilst preserving its nutrients, flavour and texture.
Hot Water and Central Heating Boiler Options.
If you want to add the ability to generate hot water and run your central heating system as well as all your cooking needs, the 400 Series has a  boiler option which is capable of heating 16 radiators.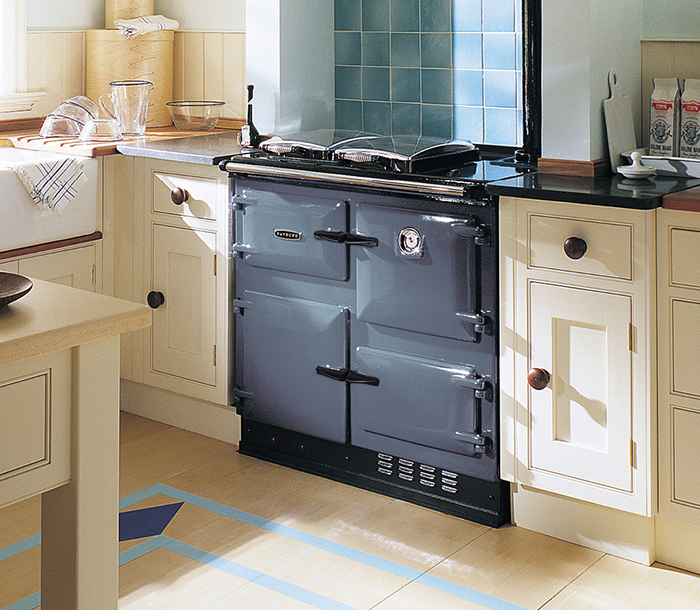 Need to know more?
Call us or visit our showroom to see working models of the Rayburn collection.
You can also download the Rayburn Brochure here.