Description
The Morso S161-32 is a compelling three sided Insert wood burning fireplace. Full of Danish style, it's an elegant way to heat your home. The S161-32 is also a perfect way to heat two combined rooms simultaneously. With large glazed windows the view of the fire from three sides is excellent.
10.5KW of power means it's perfect for heating larger rooms. This Morso log burner is also energy efficient with an energy performance rating of A+. 
The Morso S161-32 glass door incorporates a rise-and-fall function. This makes it easy to refuel the fire. The appliance is also SIA Ecodesign ready.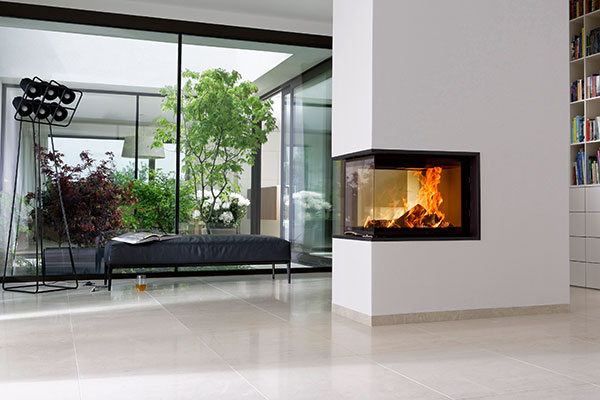 Features:
Convection System
Pre-heated combustion air
Airwash system