Description
The Morso 7948 offers a 180 degree view of the fire and flames and an integrated pedestal base.
The Morso 7948 is the pedestal version of the 7100 series. Danish style and elegance shines through on this wood burning stove. This stove offers a 180 degree view of the flames. Three curved glass panels encase the fire. A powerful output of 7.3KW makes it ideal for medium sized rooms. The pedestal base raises the height of the stove which adds impact to any room.
The 7948 benefits from Morso's Convection system and pre-heated combustion technology. Added to this, it's Defra approved and SIA Ecodesign ready. The Morso 7948 is one of the most environmentally friendly and cleanest burning stoves within the Morso range.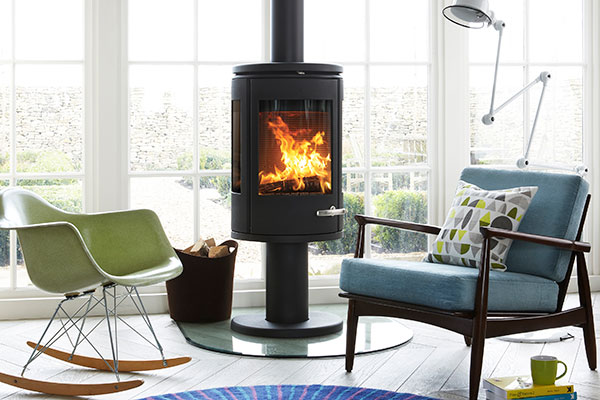 Key Features.
Wood Burning
7.3KW Output
Convection System
Pre-heated combustion air
Pre-heated secondary air supply
Ash Can
Airwash system
Tertiary Air
DEFRA Approved