Description
Di Lusso ECO R6 Cube wood burning stove. Advanced technology and contemporary styling.
The Di Lusso ECO R6 Cube stove performs optimally at both low and high temperatures – something few other stoves on the market can do
.
It utilises a unique Dynamic Control Technology developed by Di Lusso.
This technology combines with sleek and contemporary looks that will make an impressive focal point in any room
. The R6 is ideal for medium to large sized rooms and generates between 3-13KW of heat.
The Di Lusso ECO R6 Cube stove can be placed in a hearth or used as a freestanding appliance. The R6 is available in two styles. The Quattro which has straight edges. The Arco has curved bottom and side detailing. Both benefits from large glass windows providing an excellent clear view of the fire.
Di Lusso have also designed a bench for this appliance – please contact us for more information
.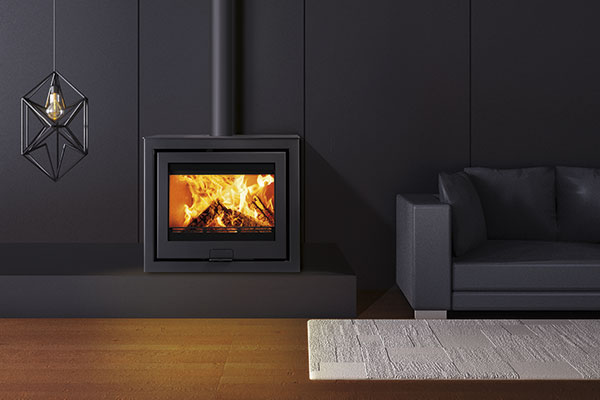 The Di Lusso Cleanburn Technology utilises three streams of air. Primary, secondary and tertiary. This results in excellent air flow to the firebox and improves combustion.
Air is drawn over the fuel, across the door and behind the fuel. This means a faster light up and a fuller burn of the fuel. This ensures that the glass is always kept clean – guaranteeing an excellent view of your fire as it burns.
Whatever size your room, big or small, there is a Di Lusso stove to suit your needs.
The Di Lusso range is also Eco Design Approved.
Key Features
Fuel: Wood or Multi-fuel
Output: Nominal 6.3kW
Energy Rating: A
Construction: Steel Body / Cast Iron Door
Airwash: Yes
Approved for Smoke-Free Zones:Yes
Efficiency: 81% (Wood)
Optional Extras
Direct Air Kit
Multifuel Option