If you're looking for the perfect Christmas gift for someone who loves cooking and entertaining outdoors, there are some beautifully crafted and ergonomically designed accessories and extras in the Morsø Outdoor Living Range. In this blog post we'd like to share with you the 5 most in-demand Morso Outdoor Living extras this winter.

Morsø BEL Bio-Ethanol Lamp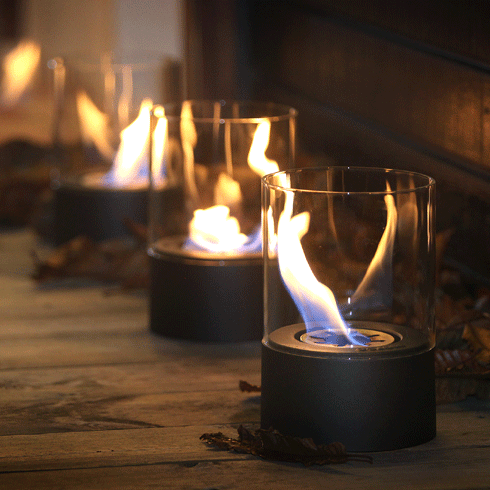 Spread comfort on the patio or welcome guests with the Morsø BEL bio-ethanol lamp. This attractive lantern, named after the Celtic fire god Bel, produces a dancing soft flame. Enjoy winter evenings and celebrate long summer nights with elegant design and beautiful contrasts.
Morso Tuscan Grill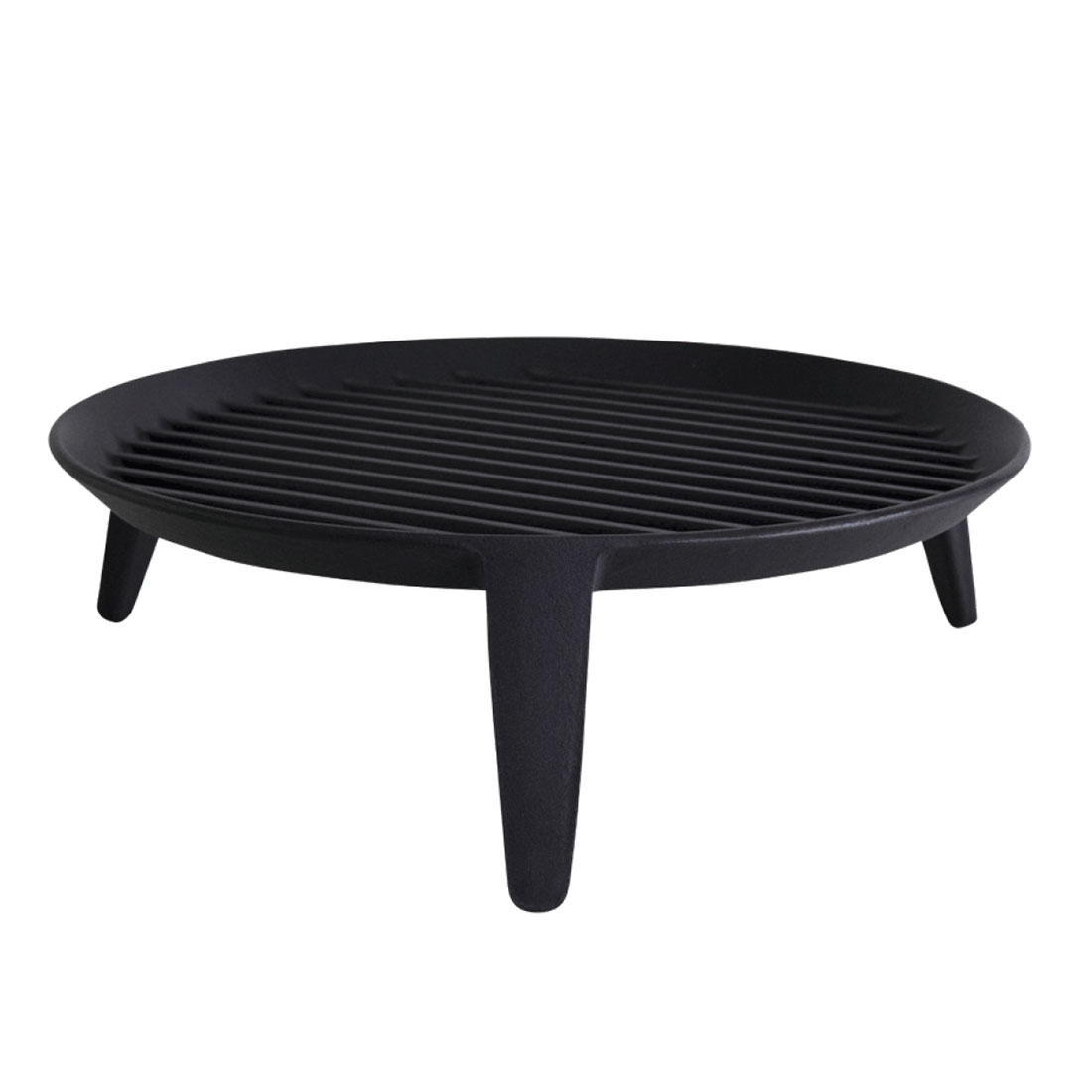 The new Morso Tuscan Grill 2.0 is an enamel coated, cast iron grill for placing directly above your fuel for high temperature grilling. Designed for the Morso Forno Oven, it's perfect for grilling all kinds of food – including meats, fish, shell fish, vegetables and cheese. This slatted grill allows the juices to run away from your food, meaning succulent and delicious barbecuing every time.
Morso Frying Pan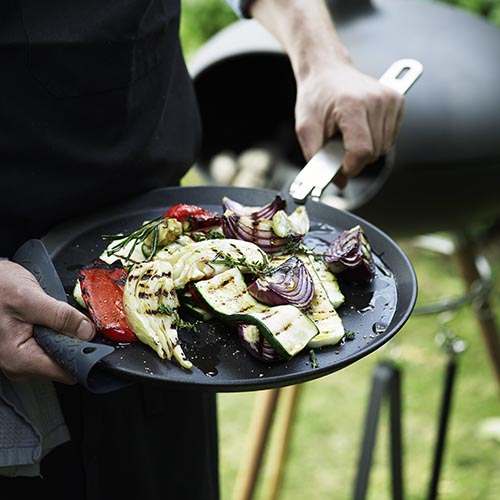 Bring out the best flavours when frying your food with the Morso Frying Pan Dish. Made of enamelled cast iron this superb Pan Dish can be placed directly on to the heat, with even heat distribution across the pan. The simple design and classic look also works beautifully for serving your food at the table whilst keeping it warm.
Morsø Pizza Peel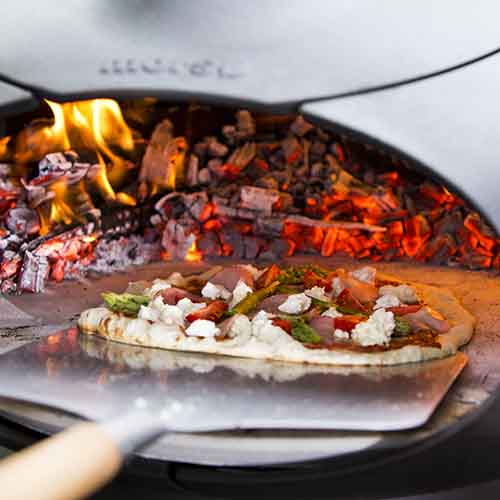 Designed specifically for use with the Morso Forno Oven, this beautiful Morso Pizza Peel is ideal for placing and removing pizzas easily from the Morso Forno oven – it will slide easily underneath your pizza and support it perfectly so you can position and remove your pizza with ease – without your carefully prepared toppings falling into the embers!
Morsø Ignis Firepit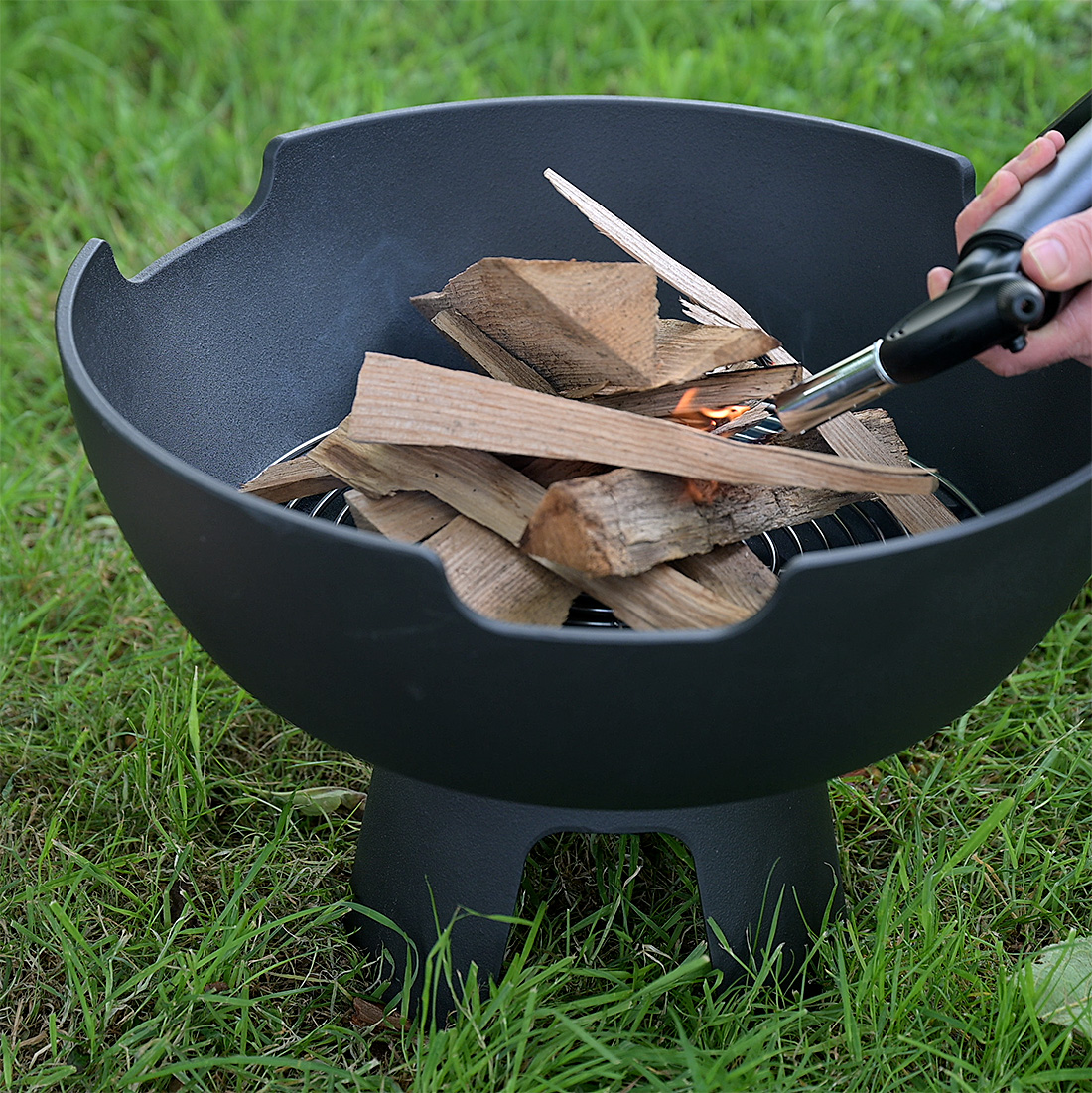 The Morsø Ignis Firepit is made of enamelled cast iron and will bring a wonderful glow and warmth to your outdoor adventures. It can be used in your garden or patio but is also easily movable should you wish to take it with you on a camping trip, for example. As you would expect, you can also cook on the Morso Ignis – Morso have developed a grate specifically for this fire pit, enabling the grilling of meat and vegetables.
That's a quick, close-up look at just 5 of the Morso Outdoor Living extras available, all of which would make great Christmas presents for someone who loves cooking, entertaining or enjoying life outdoors. The whole range of accessories by Morso are designed to make outdoor living and dining the best experience it can be. Browse our Morso Outdoor Living Shop for inspiration here.