Description
The Rayburn 680KCDCF. Black.
Range Cooking for modern times.
---
Rayburn's largest and most efficient cooker

Oil – Domestic Kerosene

Highly controllable

2 large capacity ovens

Large boiling and simmering hotplate

Hot water and central heating boiler options
---
The Rayburn 600KCDCF is a cooker and will provide your hot water and central heating. The 680KCDCF is equipped with a Central Heating Boiler for up to 16 Radiators. Its intelligent eco-mode setting encourages fuel efficiency and energy savings, two fully automatic burners allow you to control hot water and heating independently from the cooker. Plus, with 'A' rated condensing boiler models available, the AGA Rayburn 600 Series offers you a truly flexible and efficient solution to all your cooking and heating requirements.
Space to expand your cooking adventures.
At almost 100cm wide, the Rayburn 600 Series Oil is our widest range cooker, ideal for larger kitchens, busy families or those who love to cook. A large cast-iron hotplate provides enough space for eight saucepans. Cooks will also love the main oven, which is 16% larger than the main oven on smaller Rayburn cookers, and it has four heat zones ideal for grilling, roasting, baking and simmering. A 34 litre capacity lower oven produces an even, radiant heat at approximately half the temperature of the main oven – ideal for casseroles, steamed vegetables and puddings.
Advanced digital controls allow you to programme your cooker to come on automatically when you are out, so it is always ready to use when you need it.
The 600 Series boasts two ovens. The large capacity main oven can be used for a variety of cooking techniques from roasting to baking to grilling. The bottom oven which is usually half the temperature of the main oven is ideal for slow roasts, curries and steaming vegetables. The ovens are all vented into the flue so the flavours from one dish will not taint another, so a whole range of foods can be cooked together, maximising the capacity of the Rayburn and minimising your effort.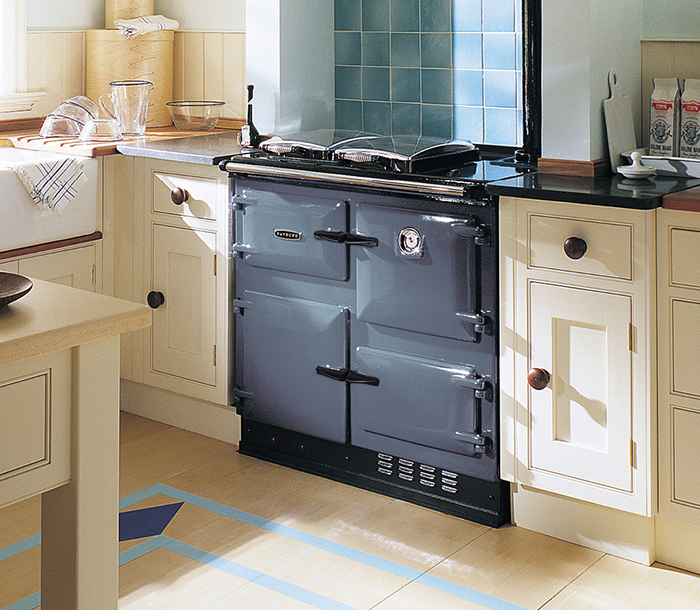 Need to know more?
Call us or visit our showroom to see working models of the Rayburn collection.
You can also download the Rayburn Brochure here.