Description
The Morso O6 is the largest in the O Series of Morso Stoves. Compact yet powerful.
The Morso O6 produces an impressive 7.7KW of output but retains a relatively small foot print. It's also simple to operate. At its core is the latest technology for wood and multi-fuel burning efficiency. It has Nordic Swan, SIA EcoDesign and Defra approval. Although relatively compact, the O6 will heat a medium sized room with ease. 
The style of the O-Collection incorporates gentle curves, simple lines and an uncluttered view of the fire. This makes it suitable for almost any room setting – traditional English cottage or New York styled apartment.
The O-Collection uses Morso's state of the art air-wash system to help keep the glass clean. The O6 can accommodate logs of up to 375mm in length.
With a single action pre-heated primary, secondary and tertiary combustion air can be either drawn into the stove or reduced depending on your burning requirements. Carefully designed air manifolds within the firebox ensure that the combustion air is delivered to the fuel in just the right mix, making sure of highly efficient combustion rates, low level smoke emissions and an extremely clear glass.
For those looking for a more compact version of this stove, the Morso O4 is an excellent alternative.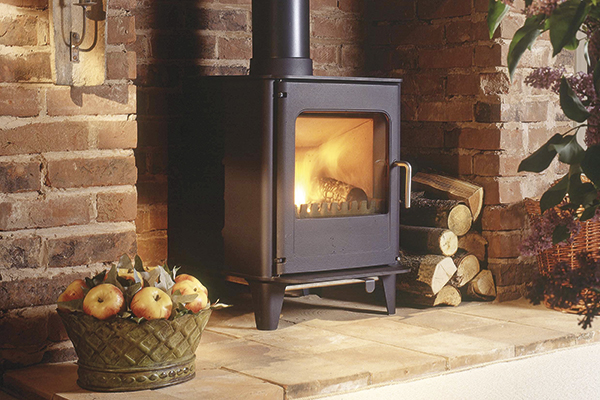 Key Features
Radiant Heat
Ash Can
Airwash system
Riddling grate system
Primary airsupply
Secondary air-supply
DEFRA Approved