Description
The perfectly formed Morso 2840 wood burning stove is a modern redesign of the iconic Morso Squirrel.
The Morso 2840 has been
cleverly
designed – down to the smallest detail. The eye catching handle provides easy access to the firebox for refuelling. A ribbed bottom plate helps with the convection of heat. Control of the stoves output is
easily
achieved via the stainless steel slider at the base.
Just
like it's relative, the Morso Squirrel, the 2840 will suit most small to medium sized rooms. A respectable 4.5KW heat output means it packs a punch for its size! This stove incorporates Morso's excellent convection and air-wash system. This will help your glass stay clean.
Made in Denmark, this stove made of cast iron and earns a A+ efficiency rating. DEFRA has approved the 2840 and it is also compliant with the Clean Air Strategy.
A recent addition to the range, we're confident it will become a firm favourite with customers.
The 2840 is also available with pedestal options. The 2848 and the 2890.
We have a wide selection of Morso stoves in our purpose built showroom in Winkleigh. You can also see a range of Morso appliances in our Hearth & Cook showroom in Exeter.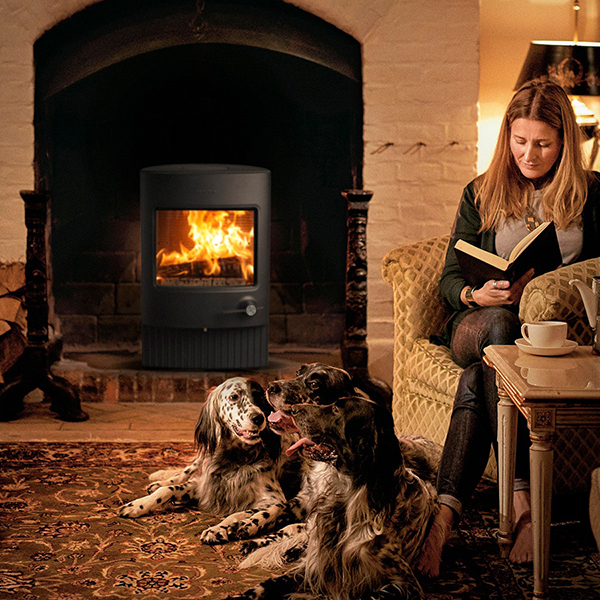 Key Features
Wood Burning
4.5KW Output
Convection System
Pre-heated secondary air supply
Airwash system
Tertiary Air
EN/N
DEFRA Approved