Description
The AGA Dorrington Wood Burning Stove.
The AGA Dorrington has one of the largest picture flame windows in the AGA Range of wood burning stoves. This impressive stove features a curved front window combined with two curved side glass panels enabling a 180 degree view of the flames. Its tall and elegant design will add a captivating feature to any room.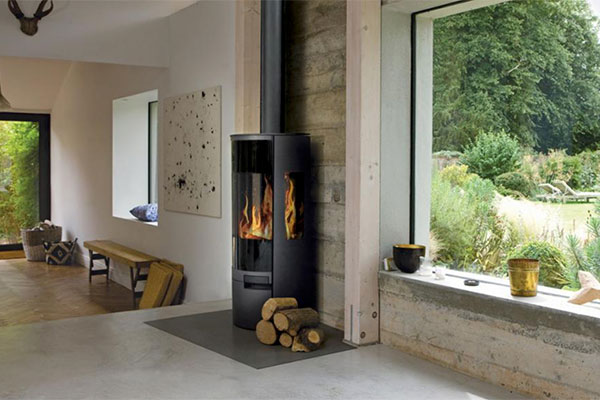 Whilst contemporary in styling, this stove will feel at home in a variety of interiors. With a maximum output of 7KW it will bring warmth and atmosphere to medium sized rooms.
The AGA Dorrington has been designed for Smoke Exempt areas and is highly efficient and is also 2022 Eco Compliant. 
Key Features.
Fuel : Wood
Energy Rating: A+
Smoke Control Exempt: Yes
Net Efficiency: 80.4%
Heat Output Range: 6KW to 7KW
Flue Top: Yes
Flue Rear: Yes